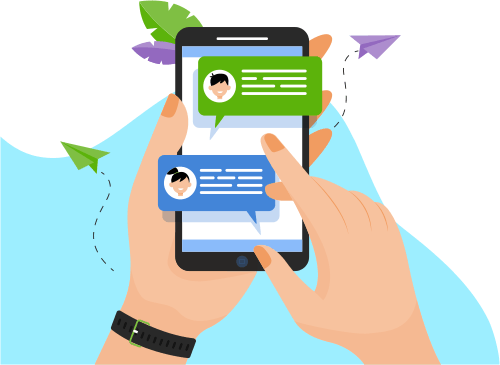 Now you can Instantly Chat with Nagajyothi!
About Me
Skills: Manual testing, Regression testing,STLC, SDLC, Defect tracking,black box testing methods,basics of SQL,api testing,agile
...
Show More
Skills
Software Testing
Database
Programming Language
Others
Development Tools
Operating System
Graphic Design
Portfolio Projects
Company
Wealth management domain, Morgan Stanley account
Description
Project BOLD: A new account opening letter will be generated to the client when he opened the account through NAO and UPC CE letter Will be sent to the client if any modifications done on the existing accounts.
Multi Account Opening (MAO): Multi Account Opening is a process of creating multiple 
accounts in a single instance i.e., in one flow. This process can create any number of accounts with multiple account types with different parties
Vermont Privacy Policy: Vermont Privacy Policy is a Privacy protection system for the Accounts which are used in Vermont State. The system will be controlled by privacy flags those are Opt-out and Opt-in.
Red flag: Red Flag 16A is a type of restriction, which is applied for an account when the account holder is in Risk condition.
Red Flag 7K is a type of restriction, which is applied for an account when the account holder is in Risk condition.
Household transfer application(HTA): HTA is a retail branch application to transfer eligible households that meet the filter criteria on household account values, to a HTA branch. Data warehouse gives a file with the list of eligible and ineligible households which has been loaded into application database tables and the application has been open for three week windows of time for household transfer work to be completed by branch submitters
Undeliverable mail update(UDL): UDL application refines Morgan Stanley's undeliverable mail process by demoting current functionality in Client Profile System (CPS) to a secondary source, promoting Enterprise Database (EDB) as the primary source and introducing new features that will streamline current state undeliverable mail processes.
Show More
Show Less
Company
Wealth management domain
Description
Analyzing the functional design document to understand the business requirements provided by the client.
Preparation of Test Plan, Test Strategy and Test Cases covering all the scenarios, Test Result documents.
Attending daily status call with client to update on the progress we made and inform them about any issues/risk we foresee.
Setting up the test data in webnas according to the requirements, covering all the scenarios.
Validation of the data flow from webnas to Database.
Defect logging and Tracking through HP-ALM.
Perform analysis on the defects that arise during execution/retest the defects that are fixed and work with the dev team in resolving it.
Regression test to check the updated code doesn't affect the existing code.
Preparing and maintaining reports like Daily Status Report, Weekly Status Report, Defect Tracker and Test Execution Progress Tracker
Managing multiple projects at a time.
Show More
Show Less