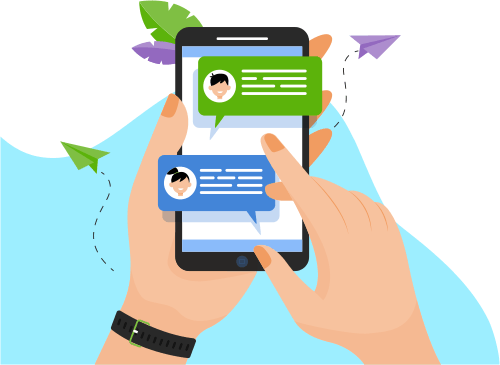 Now you can Instantly Chat with Jenitha!
About Me
Forward-thinking professional with 4+ years of experience in web design and development at fast-paced environments. Proficient in creating user interfaces, developing databases, writing and testing codes, troubleshooting simple/complex issues and ...erfaces, developing databases, writing and testing codes, troubleshooting simple/complex issues and implementing new features based on user feedback. Propelled my technical and unceasing interpersonal skills with full-fledged actions
Show More
Skills
Web Development
Development Tools
Programming Language
Software Testing
Operating System
Database
Others
Portfolio Projects
Company
Nielsen Resource Scanning Platform
Description
Worked on angular migration of an existing application where I developed various modules to make UI effective and efficient than existing. 
Worked on the enhancement of existing modules as per client requirement which involves creating, updating and deleting data with help of UI.
Worked on various UI customizations and bug fixes.
By working in Agile methodology enables me to release user stories as they're completed. This continuous release schedule allows me to demonstrate that these segments are successful and, if not, to fix flaws quickly. It helps to reduce the chance of large-scale failures, because there is continuous improvement throughout the project life cycle.
Show More
Show Less
Company
Retail | Nielsen Resource Scanning Platform - Front End
Description
Identified, documented and reported bugs, errors, interoperability flaws and other issues.
I have provided zero defects which should pragmatically be viewed as a quest for perfection in order to improve quality in the development process.
Quality of the product might be increased by covering all the scenarios via different test cases per release.
Worked on performance improvement, quality, and optimization via automation.
Show More
Show Less
Company
Process Improvement | POC
Description
Developed ATHENA bot by using RASA and python which helps to resolve project related queries, upload and download reports.
Worked in IT OPS automation by developing ARS POC by using machine learning and python technology which would reduce high amount manual effort and make erroneous mapping.
Contributed for Regression testing tool development which would be helpful to reduce manual effort of submitting around 150 reports manually after every change made in global package.
Contributed for Smoke testing tool development by using selenium to check the UI changes in production for monthly release which would reduce time and manual effort by parallel execution at multiple browsers.
Show More
Show Less