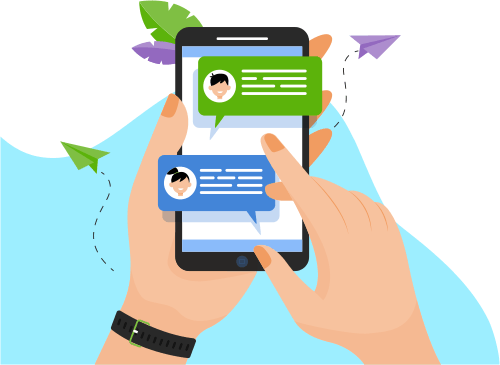 Now you can Instantly Chat with Akshay!
About Me
Professional Quality Analyst with 3+ years of experience in Manual Testing on Investment Banking and Telecom Billing Domain. 
Proficient experience in Functional Testing, Database Testing, Regression Testing, Black Box Testing, Sanity Testing...ience in Functional Testing, Database Testing, Regression Testing, Black Box Testing, Sanity Testing, Smoke Testing. API Testing, Agile Methodology, Test Cases, Test Scenarios, Traceability Matrix.
Hands on Experience on SQL, UNIX, JIRA for Defect Management, Postman Tool for API Testing.
Show More
Skills
Software Testing
Database
Programming Language
Development Tools
Software Engineering
Others
Portfolio Projects
Company
Client Central Trading
Description
Client Central Trading is the project that deals with communication with seller and Investor. The Charles Schwab Corporation is the American brokerage and banking company based in San Francisco, California. It was founded in 1971 by Charles R Schwab, as a traditional brick and mortar brokerage firm and Investment newsletter publisher.
Charles Schwab & Corporation, operates in four main divisions :- investing, wealth management, banking, and trading. The company serves 10.755 million client brokerage accounts, with $3.362 trillion in assets. Clients can also access services online and by telephone such as :- A) Brokerage B) Account Creation    C) Maintenance D) Reports E) Inventory.
Show More
Show Less
Company
BT Billing System
Description
BT Billing system is a carrier grade converged billing, service provisioning and customer management platform for telecommunication service providers, ISPs, MVNOs, and wholesale carriers to launch, price, and provision their voice and data services. BT's Billing system communicates with elements of the telecommunication network, provides these nodes with authentication or authorisation, and gathers billing event.
BT Billing system performs rating for the services, creates transaction records, and modifies customers balances accordingly. All this happens in real time, so the billing data is updated as soon as a session is completed. It acts as the nerve centre of the network services which allows charging clients for their voice calls, messages, and data transfer, thus effectively deploying triple-play on a single network.
Show More
Show Less