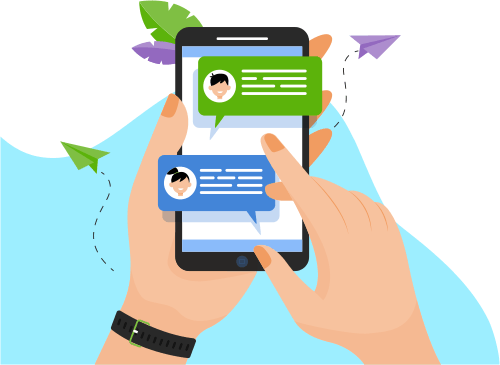 Now you can Instantly Chat with Rahul!
About Me
➢ 2 years of experience in Software testing as a Software test Engineer.
➢ Experienced in all phases of Software Testing Life cycle (STLC) with good experience in the Sanity Testing, Functional Testing, Regression Testing, Retesting, Datab...with good experience in the Sanity Testing, Functional Testing, Regression Testing, Retesting, Database Testing.
➢ Excellent understanding of Defect Life Cycle, Defect Reporting.
➢ Implemented Agile Methodology process in the Project.
➢ Involved in daily conversation with Product Owner team for better understanding of functional requirements for developing quality test cases and analysing the priority of the scenarios. 
➢ As a Test professional participated in Scrum Meetings to discuss the Test status report, Actively Participated on preparation of Agile Sprint Test Plan, Design the Traceability Matrix to map Business Requirements with test Cases and defects, conduct test Case review and send the reviews comments to team mates.
➢ Selenium Web Driver, and problem-solving skills.
➢ Good experience in creating, modifying, and enhancing both manual Test cases and Test Scripts Created in Selenium Web Driver. 
➢ Experienced in Handling Popups, List Box& Actions, TestNG & Annotations, designing POM (Page Object Model) classes, familiar with use of MAVEN.
➢ Design automation scripts.
➢ Execute automated regression test runs, analyze failures and report results.
➢ Experience writing test automation code with various types of framework approaches Data Driven.
➢ Well experienced in delivering end-to-end automated test scripts across projects.
➢ Strong knowledge of various testing methodologies, test processes, test automation techniques,test design principles and agile project implementation life cycle.
➢ Good understanding of Object-Oriented Programming design principles and concepts.
➢ Good Knowledge on API testing and Web Service Testing.
➢ Experience in executing SQL Query to perform Database testing.
➢ Basic Knowledge about UNIX Commands.
➢ Good Knowledge of Web service and API Testing using POSTMAN.
Show More
Skills
Web Development
Database
Software Testing
Programming Language
Others
Portfolio Projects
Company
Investment banking
Description
The American Funds Portfolio Series is designed to help investors pursue long‐term investment success. 
Consider what these funds offer:
Convenience. Purchase a diversified portfolio of American Funds in a single transaction.
Flexibility. Easily incorporate the funds into your investment portfolio based on common objectives.
Customization. Separate assets that you want to protect from those you're willing to subject to more 
volatility to pursue long-term goals. Whether for stake-building, hedging, yield enhancement, or disposal, 
we help our clients to manage their equity stakes worldwide. That means no more silos. No more 
multiple platforms and login credentials
Show More
Show Less