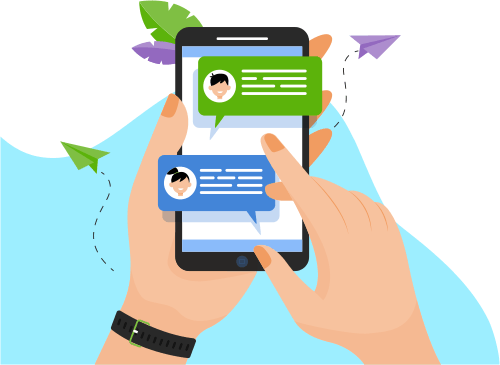 Now you can Instantly Chat with Chaitali!
About Me
I am looking forward to work in an organization, which provides the environment for growth within Manual and Automation Testing having an experience in Functional, Non- Functional, Globalization, API Testing, Webservice Testing using POSTMAN and A...e in Functional, Non- Functional, Globalization, API Testing, Webservice Testing using POSTMAN and Automation Testing (Selenium WebDriver with JAVA). Professional with 2 years and 2 month of experience in Maual and 1year and 1month in Automation Software Testing. I aspire to utilize my expertise in Software Testing in an esteemed software organization that will enable me to use my strong organizational skills and educational background, where I can grow with the growth of the company
Show More
Skills
Web Development
Software Testing
Database
E-Commerce
Development Tools
Programming Language
Software Engineering
Operating System
Others
Portfolio Projects
Company
E-Commerce Project
Description
Domain:- (E-Commerce)
Tools Used:- Selenium-Java, Test Maven, TestNG, GIT. 
Project Description: E-commerce (electronic commerce) is the activity of electronically buying or selling of products on online services or over the Internet. E-commerce draws on technologies such as mobile commerce, electronic funds transfer, supply chain management, Internet marketing, online transaction processing, inventory management systems, and automated data collection systems. 
Roles and Responsibilities:-   Participates in daily Scrum meetings gather information related Current Sprint and update        daily task related updates to Scrum master.  Plan testing activities to meet project needs and expectations.  Review functional or business requirement documents and use cases. Translation of requirements into test plan and test cases.  Coordinate with other team members like Business Analysts, Developers, and Business people Advice or provide feedback on test activities and deliverables, conforming to appropriate quality requirements.  Regularly assess testing progress and prepare test status reports for management.  Creating Reports using TestNG.  Updating framework when new change requirement is given.  Work closely with the development team to analyze, debug and resolve any issues.  Analyzing the failed test case and Reporting bugs using JIRA.  Release validation, including certification, documentation and signoffs.
Show More
Show Less
Company
Investment Banking Solutions
Description
Domain:- (Banking Domain)
Tool Used :- DataManager,POSTMAN,JIRA.
Project Description:- RBC Capital Markets as an innovative, Trusted Partner With an in-Depth Expertise In Capital Markets, Banking, And Finance. We are Well-Established in the Largest, Most Mature Capital Markets Across North America, Europe, and the Asia Pacific Equity Capital Markets Equity Capital Rising, Related Derivative Products, Risk Management Solutions, IPOs, Right Issues, Follow-on's, Block Trades, Equity-Linked Transactions And other Strategic Equity Solutions. Debt Capital Markets Debt Capital Rising Including Investment-Grade And Emerging Market Bonds, High-Yield Bonds, Subordinated Debt and Hybrid. 
Roles and Responsibilities:-   Involvement In Creating of the Test Cases, Test Scenarios and Test Data.  Preparation Of Test Strategy.  Involvement In Database Testing.  Responsible for Functional Testing, using Black Box Testing Techniques.  Involvement in Test Execution, Result Analyzing and Defect Reporting.  Involved in Analyzing The Requirements and Communicating With BA Team For Better Understanding Requirements.  Responsible For Test Deliverables, Prioritizes and Monitors Activities To Meet Such Dates For Assigned Features  Identified Test Cases and Test Data  Performing Functional Testing and Regression Testing.  Identifying Test Cases for Automation.  
Show More
Show Less