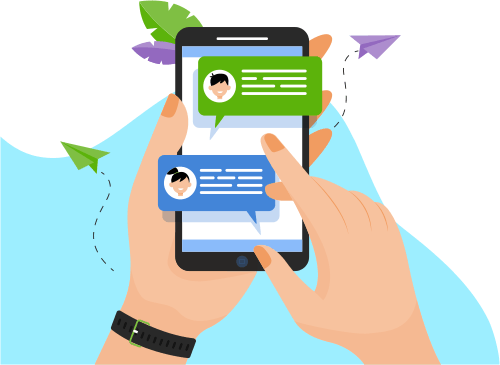 Now you can Instantly Chat with Tripti!
About Me
A result-oriented professional with over 11 years of a successful career with
diverse roles distinguished by commended performance
 Possess 4 years of experience in NetBackup and gained in-depth knowledge of
NetBackup 7.x, 8.xconcep...ess 4 years of experience in NetBackup and gained in-depth knowledge of
NetBackup 7.x, 8.xconcepts
 Experienced in supporting DNS, DHCP, Security and L2 Network Troubleshooting
 Expertise in technical concepts on OS, Database, Basic, concepts of Active Directory,
RAID and knowledge on troubleshooting and inclination towards customer support
 Gained the expertise in the stats-of-the-art technologies like cloud Hybrid
environment - AWS, Azure, OracleAWS, Data and Business Analytics
 Experience in leading and managing complex IT Infrastructure build-outs,
migrations, integration and transition management of Network and IT Security
Services in a geographically diverse global environment
 Turned around IT organization for improved effectiveness, using IT as business
tool to conceptualize and deliver innovative solutions; grooming and managing
young IT teams with focus on Business Process Improvement and process
automation to improve organization efficiency
 Respect and Leverage Human Capital: Motivated, mentored and led talented
professionals; expertise in building and motivating large teams that well exceed
corporate expectations
 Established and maintained the direction for end-to-end delivery of business
transformations and strategic projects; exhibited experience in management of
large scale projects, programs and accounts
 Basic understanding in Machine Learning and high-level, general-purpose
programming language like Python and its numerous libraries used for data science
 Developed solutions to optimize, enhance, manage the clients' business in the best
possible way with end-to-end execution, development of workflow solution,
solution customization, configuration & implementation
 Expertise in knowledge management tasks such as synonyms changes, report
tracking and modification of articles
Show More
Skills
Web Development
Others
Database
Programming Language
Operating System
Data & Analytics
Networking & Security
Development Tools
Portfolio Projects
Role
Project Manager (Team Lead)
Description
Implementation of Networker product from Netbackup.
Clients migration of 5 sites backup product from Networker from Netbackup.
Clients installation and Hyper-V integration 
Show More
Show Less