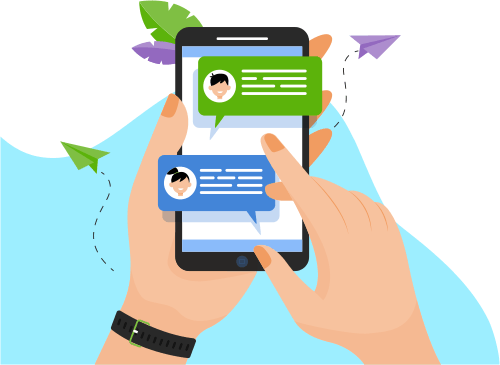 Now you can Instantly Chat with Aishwarya!
About Me
Having 2+ years of experience in Manual testing of Web applications and Mobile applications.
In addition to Manual testing, I have 2+ years of experience in Automation testing of Web applications with Protractor, Webdriver IO, Cypress and Sele...experience in Automation testing of Web applications with Protractor, Webdriver IO, Cypress and Selenium using JavaScript, TypeScript, Java.
Expertise in building Automation frameworks from scratch and maintaining the existing framework.
Proficient in designing, implementing, and enhancing Automation frameworks using Protractor, Webdriver IO, Cypress with Cucumber, Jasmine, Mocha, and Chai.
Experience in Requirement Analysis, Test Planning, Test Scenario design for end-to-end tests, Test Idea preparation,Test Case creation, Test Case execution, Test Case review. Documenting Test Status Report, writing User Stories, QA Release Summary Report.
Capable of preparing reports like Minutes of Meeting, Bug Report, Cost Report, Progress Report. Comprehensive understanding of QA methodologies, QA procedures, STLC, and SDLC.
Experience in Defect management tools like Jira.
Experience in working with Agile environment involving Scrum meetings, planning and PBI refinement meetings Experience in API testing using Postman.
Involved with all the phases of testing from requirement analysis to the production. Capable of performing exploratory testing, smoke testing, sanity testing.
Show More
Skills
Development Tools
Programming Language
Web Development
Software Testing
Software Engineering
Database
Others
Portfolio Projects
Company
Anywhereworks Application
Description
AnywhereWorks is an business communication platform where customers can share messages, make calls and set reminders Worked with a team of 13 members to deliver the product on time to the client.
Responsible for End to End testing and create test scripts to ensure the end product is bug free.
Maintain Automated scripts and troubleshoot the issues for each sprint release, feature, and, small enhancement project.
Designed and developed test specification for feature owned areas and performed repetitive testing procedures and processes. Provided regression test cases based on the various customer requests. Worked with cross-functional engineering teams to resolve integration issues.
Keeping up with new technologies and industry best practices
Working with manual testers and BA's to ensure upstream test planning is optimized for the efficient delivery of automated testing
Show More
Show Less
Company
Test taking Application
Description
Synopsis: Automating the test taking platform for both student and admin.
Responsible to design and develop automated test suites for the website using Protractor Roles & Responsibilities involved in defining and creating scripts for automated testing.
Worked with developers to capture development test objects and use in automation testing.
Completed in-depth usability testing on Windows, Android and iOS mobile devices.
Provide regular feedback to Scrum team for bugs/performance issues found during the development lifecycle. Worked with a team of 2 members and tested the whole app which migrated from Angular 4 to Angular 7
Test scenario preparation for e2e tests, Test cases preparation, and linking the issues with the user stories in Jira.
Show More
Show Less