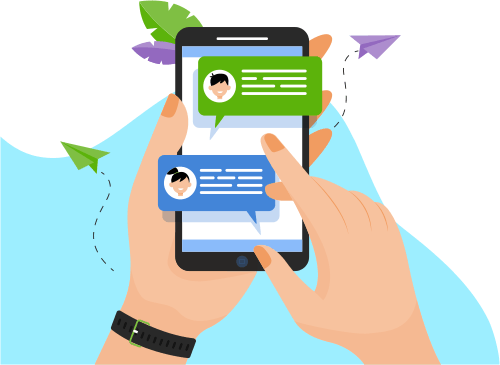 Now you can Instantly Chat with Syed baba!
About Me
ISTQB Certified tester having 6.6 Years of qualitative experience in Software Testing.
Domain Knowledge includes Healthcare, Insurance, Mobile Application and Banking.
Onsite experience in Japan- Involved in certification testing at the cu...Application and Banking.
Onsite experience in Japan- Involved in certification testing at the customer location.
Interacting and Gathering the enhancements from clients in On-site. 
Experience in Integration Testing.
Experience in Cloud tools like Google Cloud Platform.
Experience in Server tools like WinSCp and Putty.
Expertise in Manual testing/Mobile applications testing for iOS and Android mobile applications.
Expertise in Sanity Testing, Functional Testing, GUI Testing, Regression Testing and Compatibility testing 
Experience in working agile as well as waterfall methodology projects.
Hands On experience on Salesforce application.
Analyzing Business requirements and Functional Specifications.
Preparing estimations and updating it to the Team Lead.
Preparing Test Plan, scheduling walkthrough on it and getting approvals from the project team.
Preparing Test completion report and getting approvals from the project team once the testing is concluded.
Preparing Test Scenarios.
Preparing Test Data's for the test cases.
Preparing Test Environment to execute the test cases
Logging the defects into Bug Tracking Tool (ALM,Jira and Redmine).
Show More
Skills
Software Testing
Development Tools
Programming Language
Web Development
Others
Software Engineering
Database
Portfolio Projects
Company
Claim Center Integration
Description
Claim Centre is a guideware application where it is getting upgraded from v8 to v10.Earlier the data to ClaimCenter used to flow from a Sybase DB.From business point of client wants to change the Database from Sybase DB to Oracle Claim Center DB.Hence there is a need of integrating the Data from Sybase DB to Oracle CC DB.For that a batch job wll run from the Mainfrance application on daily basis and it is placed in a OPLZ server.From server again one more job will run to change the flat file data to Json Format and that JSON format will be sent to different Subsribers like ClmAct DB,ClmHubDB,and Claim CC DB.From CC DB the data will be persisted to ClaimCentre guideware application.
Show More
Show Less
Company
CIBC Bank FXC Testing
Description
CIBC Application which is Agile Project and it contains 5 projects (FXC-GMT,FXC-CASH ,PMO.ACP , SMART CARRD).
1. The GMT Application facilitates GMT i.e. transferring the money throughout the world
2. The Cash Application which is related to the cash where we can order the cash in Canadian dollar.
3. My PMO is nothing but precious metal order, here we can order silver, gold and etc where as in ACP and Smart card Application which is facilitates requesting the new/modify prepaid cards and smart cards
Show More
Show Less
Company
Individual Private Medical Insurance
Description
Individual Private Medical Insurance is for members who are travelling around the world, whose nationality and country of living is different. IPMI provides health, wealth and security for their customers. It provides relevant product, services with a global network of trusted hospitals and facility to add their dependents.
Show More
Show Less