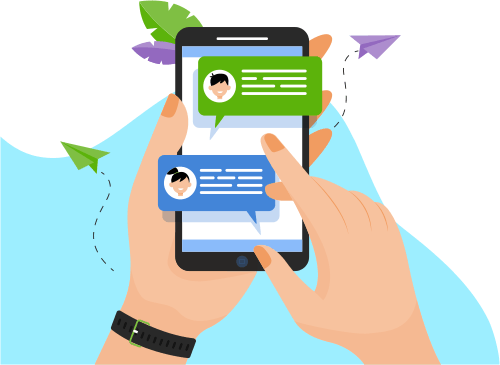 Now you can Instantly Chat with Suman kant!
About Me
Overall 12+ years of professional experience in SAP Business Objects X3.1, 4.0,  4.1, 4.2, 4.3, Power BI Desktop and SAP Analytic cloud.
Interacted with Business Users/Clients for gather the requirements, Business logi

...

Interacted with Business Users/Clients for gather the requirements, Business logics and subsequently translate it into Functional  specifications for universe and report development.
Designed and developed some universes, Webi Report, Dashboard and crystal reports for the POC purpose in BOXI 3.1, , BO 4.0, BO 4.1, BO 4.2 and BO 4.3.
Designing Universes, retrieving the data from various data source. Defining Connections, Schema Designing, Class and object design  as per user requirement.
Use joins, Cardinalities Checking, Resolving Loops by applying Context and alias, Checking Integrity of  universe.
Define Cascading Lov's and use @ Functions as per requirements. Set the user/row/object level securities and restriction  in universe, Linked with other universes. Use hierarchies for Drill down purpose.
Tested the universe on a regular basis after the development work and exported the universe to the repository.
Publishing, Scheduled and distributing the reports using Broad Cast Agent console and save in different formats like PDF, Excel.
Extensively used calculations, variables, Alerts, Filters, Conditions, Breaks, Sorting, Drill down, Slice and Dice, Master/Detail, Cross Tab, Charts and alerts for creating Business Objects Reports.
Developed dashboards, dynamic charts, score cards, and goals with the live office connection in various projects.
Converted migrated Full Client reports to Webi reports using Report conversion tool.
Created Data Models and added custom columns in the data calculations in Power BI.
Developed Dashboards, reports in PowerBI Desktop and published to PowerBI services to the specific group of users.
Created implemented complex PBI reports by using Custom Code, Custom Row and Column Grouping, Embedded Image, Conditional Formatting, Filters, Sorting, Visibility.
Created complex dashboards which includes data modeling, dual charts, tachometers, funnel techniques, marketing analysis and DAX functions.
Have wider knowledge on Power BI Services like sending alerts, different types of scheduling, establishing gateways, sharing
Migrated Oracle discover reports to power bi reports.
Created Power BI reports on top of SharePoint list and embeded it to Sharepoint.
Build Analytical models using import data connection and Live connection in SAP analytic cloud
experience in data modeling and preparing datasets, merging, appending, custom hierarchies, custom calculations, groupings, formatting values,  dimensions and measures in Sap analytic cloud.
Experience in creating stories canvas, responsive, grid, formulas, cross calculations, link model, input controls. threshold, custom, sorting, BW prompt.
Experience in visualizations and their usage charts, trilles chart, tables, maps, filters,  pictures in Sap analytic cloud.
Experience in users access to story like view, full control and custom in Sap analytic cloud.
Experience in schedule publication of SAC stories in SAP analytic cloud.
Show More