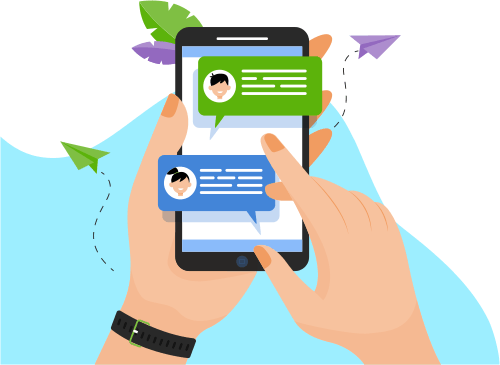 Now you can Instantly Chat with Sharath!
About Me
·       Versatile Sr. Lead System Engineer with 14 years of experience in IT specializing in planning, designing, implementation, systems administration and support of DevOps Eco System using Automation.
·       Possess excel...ministration and support of DevOps Eco System using Automation.
·       Possess excellent professional qualifications in Information Technology, SCM, Build and Release Management, & project/program management. Hands-on expertise in business processes coupled with strong technology background. Have a proven track record of on-time, on-budget, and quality delivery with exposure to various domains including Banking & product R&D, e-commerce, Managed Services and health-care. Worked extensively with international clients.
·       Sound leadership skills, including coaching, team-building, and conflict resolution.
·       Ability to manage human capital across geographies to drive workforce development and achieve desired results.
·       9+ years of experience as a Linux Administrator, Production Vmware Web Services support, DevOps engineer with in - depth knowledge of Cloud Computing strategies & expertise in the areas of Build and Release management, CI/CD pipeline, Configuration Open Source management, Automation, containerization, cloud solutions, and maintaining private and public cloud environment.
·       9+ years experience finding and implementing resolutions for technical problems for Jenkins AWS services administration: IAM, VPC, Route 53, EC2, $3, Elasticsearch, Logstash, CodeBuild, RDS, Cloud Watch,CloudFormation,Greylog,elasticsearch
·       Pivotal role played in Data center migrations, dry run activities, failover/failback and part of a major implementation of Active-Active site deployment across 2 geographical locations
·       Extensively worked with scheduling,deploying,managing container replicas onto a node using kubernets and experinenced in creating kubernetes cluster
·       Reduce and break down the problem statement and troubleshoot the inherent system / platform issues.
·       Responsible for performing risk assessments and managing risks as well as managing changes to the project scope through effective change control management.
·       Drafted, presented and have sought approval from system architecture board on DR plans (Disaster Recovery) for the applications and tested DR setup once in a year.
·       Worked on Change management, Incident management, Service request Management, and Version management.
Played a vital role in pre and post release activities by effective planning and delegation covering the build process, pre-staging, service monitoring and producing the SOAK reports
Show More
Skills
Web Development
Software Testing
Mobile Apps
Development Tools
Operating System
Digital Marketing
Networking & Security
Others