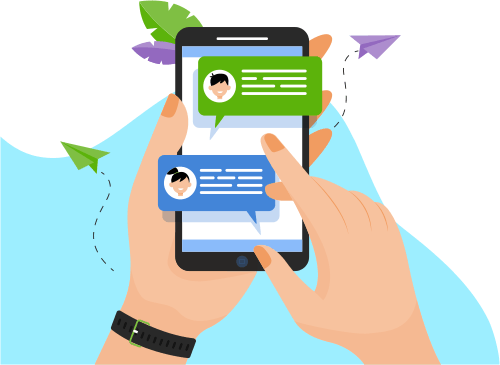 Now you can Instantly Chat with Vijayendra!
About Me
Over 7 years of extensive experience in Functional Testing, database testing, SIT, UAT, Usability testing in Banking and Financial services and Telecommunication domain, Test Management, Defect management, requirement analysis activities us

...

Rich experience in Test Estimation, End to end testing, understanding business requirements, preparing test plan, designing test cases, execution of test cases, give recommendations on the proposed solution to make application user friendly and usable.
Review the requirements, specifications, business processes to identify functional and non-functional testing required.
Sound knowledge of Test Planning, Reporting Processes, Defect Management, Test management and Risk Based Testing (RBT).
Conduct meeting with clients and key stakeholders to clarify requirements, analyze, finalize and have formal sign-off of test cases and test scenarios from respective stakeholders.
Good Understanding of database, comfortable with querying databases to create and validate test data using SQL tools.
Strong Skills with ALM Quality Center, JIRA, Good understanding of SDLC and STLC.
Ability to define analysis approach, conclude and summarize findings and participate in Defect Triage Meetings.
Been exposed to data handling using XML.
Lead and coordinated full QA process lifecycle for QA Integration, UAT and regression testing, API testing activities.
Provide guidance to members of the QA team, Manage testing feedback, lead defect prioritization, progress tracking, Conflict Management, team building and communicate regularly with discipline leads to ensure proper resolution in a timely fashion.
Ability to be fluid and adaptable to changing priorities and needs.
Good understanding of Investment banking / Wealth Management and Telecommunication domain.
Good problem-solving skills, good communication skills, and the willingness to go the extra mile for the customers.
Show More
Skills
Software Engineering
Software Testing
Programming Language
Web Development
Database
Operating System
Development Tools
Others
Graphic Design
Portfolio Projects
Company
Securities Financing Transactions Reporting (SFTR
Description
Client name – Credit Suisse
Project Description – Securities Financing Transactions Reporting (SFTR), to meet the reporting obligations which are applicable for Securities Lending and Borrowing, Re-purchase agreements (REPO)/Buy Sell Backs (BSBs), Margin Lending/Financing transactions.
Testing End to End flow of SFTR starting from trade booking in front end application to enrichment of the trade as per requirements by SiEERA application and submitting the trade to regulatory body.
Participating in Daily triage call and requirement walkthrough calls to understand the requirements.
Worked on Test designing, Test execution, Test case review and reporting the test progress to stakeholders.
Worked on booking trades for REPO, Reverse Repo, FI SLEB (FBB, FBL, LVC. BVC) and have good knowledge of entire flow.
Worked on JSON files validation when data flows from one system to another system.
Show More
Show Less
Company
ISL-SDR - Dodd-Frank Wall Street Reform
Description
Client name – The Bank of Nova Scotia
Project Description - The Dodd-Frank Wall Street Reform and Consumer Protection Act is a United States federal law that places regulation of the financial industry in the hands of the government. To meet the reporting requirements in the Dodd-Frank Act, it is the obligation of the Bank of Nova Scotia (as a participant) to report trade/position details and valuation to various registered entities (ESMA, CFTC, CAD, MAS, HKMA, ASIC).
Working closely with Business Analysts at Client location to gather and understand business requirements related to regulatory reporting and to translate business requirements into design specifications.
Performing IST and UAT focusing on Dodd Frank Act regulation reporting program and trade life cycle.
Interacting with client and participate in requirement gathering sessions, test planning, requirement review meetings and providing recommendations related to proposed solution.
Working with the BA team to clarify Regulatory requirements and providing technical solution wherever needed.
Doing API testing, validating request and response XML of API using tools like SOAP UI and investigating the root cause of the issue by checking logs from Putty UNIX.
Understand routing rules for various jurisdictions as part of regulatory reporting.
Creating Test Scenarios, Test Cases, test data and preparing Traceability Matrix.
Providing training to new resources, assigning task and following up for the completion of the task.
Write clear and concise defect reports and work as an empathetic advocate for the customer's quality experience. Triage and prioritize defects for remediation, with the development team.
Preparing test data XML, setting up test data in the DB and performing database testing to ensure that everything is correct in the DB before starting the testing.
Collaborate actively with the development team and infuse quality in every phase of the software development lifecycle by providing continuous feedback from QA standpoint regarding standards, user experience, possible performance issues, and future bugs.
Able to effectively communicate and explain the results of testing/monitoring activity to line management.
Doing root cause analysis of defects and discussing the same in the team meetings.
Ensures accurate and timely reporting to senior management, summarizing the results of testing and monitoring in clear, accurate and concise written reports.
Closely work with automation team to create test scripts, which can be used for regression testing.
Show More
Show Less
Description
Client name - American Telephone & Telegraph
Project Description - Project Halo focuses on improving the order capture and order management activities for strategic products. The implementation will be for MIS Express, MIS Express with IP Flex, AVPN Express, AVPN Non Express and Fiber Broadband Bundle offerings. Halo will address the need for a highly automated simplified experience for customers who want to purchase AT&T mass market products and want them fast
Telecom Testing, Functional Testing, QC, UNIX, SQL, SOAP.
Worked across BSS/OSS systems from lead generation to order creation, fulfillment, activation, service assurance (fault/performance management).
Participating in daily scrum call, defect reporting call and testing status calls with developers and project managers.
Experience in testing Amdocs application like CRM, OMX and non-Amdocs applications like CANOPI Design/Activation platforms, USRP, CSI, LPP, EFMS, scheduler, Digital notification, CTH, TN Reporting and management etc.
Creating and reviewing Test Scenarios, Test Cases and preparing Traceability Matrix.
Preparing test data (Inventory & customer data) in advance as pre-requisite for the Test Case Execution.
Doing root cause analysis of production defects and discussing the same in the team meetings.
Sending QA reports on daily and weekly basis to all stakeholders highlighting the number of bugs in each module along with its severity & priority, bug age and percentage of project completion.
Show More
Show Less