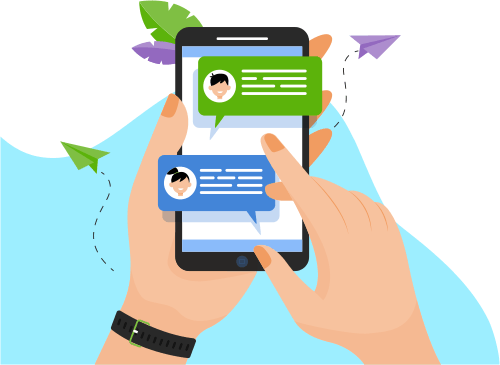 Now you can Instantly Chat with Varunkumar!
About Me
• Well versed with core java, Advance java.
• Experience working with spring boot.
• Technically refined java developer with knowledge and experience in designing and developing 
Java/J2ee ,Web-based applications offering strong...e and experience in designing and developing 
Java/J2ee ,Web-based applications offering strong expertise in spring boot hibernate JPA and web 
service.
• Experience with API design and building Restful web services.
• Executing form validations.
• Adding functionalities to the existing application.
• Installing MySQL database and creating Database schema.
• Developing highly interactive user interfaces using JSP and JSTL tag.
• Formulating controllers in spring boot projects.
• Creating repositories in spring boot projects.
• Knowledge and experience in developing applications using micro services (restful).
• Excellent knowledge of creating Servlets.
• Sound knowledge of JDBC, HTML, CSS.
• Configuring email sending services.
• Testing web services employing POSTMAN.
• Understanding of development of application using MVC Architecture.
• Developing entity class with encapsulation concept.
• Active participation in team agile development practices.
• Giving application demo to our clients.
• Analyse, design, develop, test and implement interface changes using Java technology
• Strong browser development skills; HTML, J2EE, Spring Frameworks and Hibernate Mapping.
Show More
Skills
Programming Language
Web Development
Database
Software Engineering
Operating System
Others
Graphic Design
Portfolio Projects
Description
Traction 11.6 helps find new customers, win their business, and keep them happy by organizing
customer and prospect information in a way that helps build stronger relationships with them
and grow the business faster. Traction 11.6 system starts by collecting a customer's website,
email, telephone, social media data and more, across multiple sources and channels. It may also
automatically pull in other information, such as recent news about the company's activity, and it
can store personal details, such as a client's personal preferences on communications.
Show More
Show Less