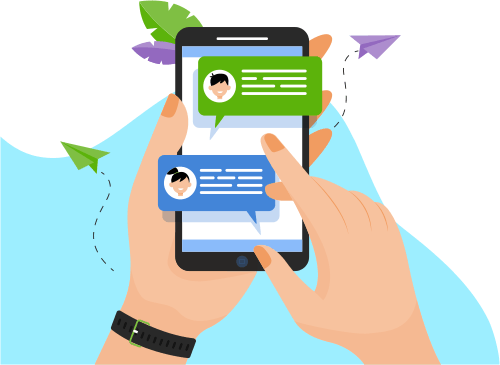 Now you can Instantly Chat with Neha!
About Me
I am a front end developer who has a wide range of front end skills, and extensive experience of using object oriented languages. I really enjoy writing optimized object oriented code and am very good at building and maintaining applications that ...iting optimized object oriented code and am very good at building and maintaining applications that support the solutions delivered to both internal and external customers. I design and develop web pages graphics multimedia and GUIs. I collaborate well as an integral member of the development team while utilizing great written and verbal communication abilities. I have good knowledge of development using HTML 5 ,CSS3, SASS/LESS and JavaScript technologies including jQuery, REACTJS , NODEJS and quiet good knowledge of angularjs. Also ability to make responsive designs using Bootstrap. I am able to independently manage my time in order to meet client deliverable's frameworks
Show More
Skills
Graphic Design
Web Development
Others
Database
Development Tools
Software Engineering
Operating System
Portfolio Projects
Company
A Web application that suggests different Credit cards plans, using React, redux, node
Description
Developed a lead generation Web application that suggests different Credit cards plans to user based on various filters, and when user selects particular card lead is generated. Also worked on web application which is importer tool that is used to create new credit card and client. When any new cards will be available or if any update is present in any of the existing cards, Importer tool will show all the updates and new available cards. User can accept or reject updates, save new cards and delete any single card or multiple cards at a time. Also added unit and functional test cases for this application using jest, and test café framework.
Show More
Show Less
Company
desktop & Web Application
Description
Desktop interacts with welchallyn devices like Connex Spot Monitor, and provide means to monitor patient detail, perform calibration and also provide facility to upgrade new firmware by interacting with Axeda cloud in order to get latest firmware.  The project also developed a service to monitor the connected devices and deploy the required new setting and firmware to the device, by interacting with the axeda cloud.
Show More
Show Less