Abhijeet L.
13 years of experience as Project Manager, Scrum Master, Business analyst, & Quality Assurance

Mumbai , India
13 years of experience as Project Manager, Scrum Master, Business analyst, & Quality Assurance
60000 USD / Year
Start Date / Notice Period end date: 2019-05-31
13 Years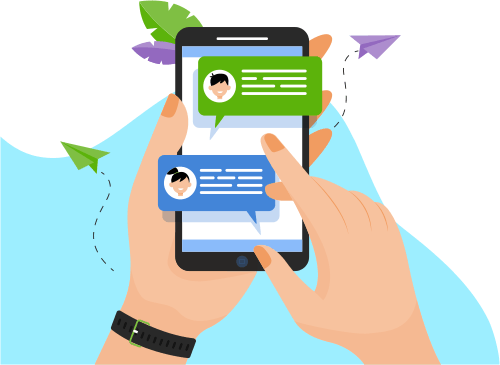 Now you can Instantly Chat with Abhijeet!
About Me
KEY RESPONSIBILITIES ACROSS CAREER SPAN
Scrum Master
Organize, facilitate and participate all agile ceremonies like Sprint Planning, Daily Scrum, Sprint review, Sprint retrospect

...

Responsible for removing the impediments that impact the team's productivity in delivering business.
Safeguards the Scrum Team from outside interference and distraction so that the team can remain focused
Act as a Servant Leader of the Scrum Team. One of most important responsibilities is to ask the Scrum Teams for their concerns and to make sure that they are addressed.
Never orders the Team Members to do something rather, facilitate them in achieving it by coaching and guiding.
Ensuring that the Product Owner knows how to arrange the product backlog to maximize value.
Coaching the scrum team in which Scrum is not yet fully adopted and understood.
Planning the Capacity to estimate and calculate the capacity of Agile team.
Project tracking activity using tools like JIRA, Excel, burndown charts, Scrum Board.
Creating & Circulating reports to concerned stakeholders like Grooming Updates, Sprint Planning Summary, Retrospective Action Item.
Create & analyze metrics like Velocity Trends, Commitment Reliability, Capacity Utilization, Scope Change, Defect leakage, Backlog Health.
Senior Business Analyst
Understanding business requirements through user requirements gathering sessions.
Conduct gap analysis and prepare functional specifications based on collated and evaluated project requirements.
Identify key stakeholder and maintain regular interaction with customer and technical team for ensuring compliance to project SLA parameters across project phases.
Ensuring that the required documentation such as BRD, FRD, Use Cases, User stories, Flow charts MS Visio Wireframes in a layout and format that can be easily shared with and understood by stakeholders.
Focus on technical aspects related to designing solution, database schema, preparing test case, testing of bugs to ensure error free delivery of software in compliance to organizational quality standards.
Prepare and maintain updated configuration register including ISO process documents based on operation and project requirements.
Successfully preventing and correcting defects, making changes, enhancements and maintenance of the system to improve the value of the system. Coordinate, structure, and lead team members to make their role more successful.
Taking ownership of product delivery timelines and milestones typical tasks involve analysis of business requirement requests, liaising with Development Team and Management to complete development, support of UAT.
Project Manager
Optimize resource utilization and streamline processes for enhancing organizational policies and procedures.
Identify key stakeholder and maintain regular interaction with customer and technical team for ensuring compliance to project SLA parameters across project phases.
Preparing communication plan for all stakeholders.
Managing project risks, including the development of contingency plans.
Monitoring overall progress and use of resources, initiating corrective action where necessary
Applying change control and configuration management processes.
Organizing and motivating a project team.
Ensuring customer satisfaction.
Prepare and present various status reports for the senior management and other stakeholders to enable effective decision making.
Hands on preparing work schedule for the resources. Monitoring & controlling work execution as per the schedule plan.
Evaluate team performance and render productivity enhancement feedback. Organize training sessions for team members based on identified training needs & conduct team building activities.
End-to-end project management.
Project Quality Assurance
Set up and ensure compliance to quality system based on ISO 9001:2000 followed by conducting internal audits & helped to achieve CMMI level 5.
Assist in the preparation of the Quality Plan for each project
Ensure that the stakeholders' requirements from all products and services are well documented and are conducive to being verified and audited against the final products or services.
Review and audit the Quality Control procedures on a regular basis to ensure that they will actually trap any variance between documented requirements and the final products or services.
Conduct additional audits or QC reviews by demand of the project manager or because of an event driven cause
Document all reviews and audits performed
Provide feedback to the project manager on a regular basis or on demand
Assist various stakeholders in the process of improving production processes, QC processes or any other aspects of the ICT resources that need improvement.
Keep a noncompliance log and ensure that recorded compliance issues are resolved and corrected.
Managing Director
Started own company in 2012 as Value Add Solutions. As MD of the company had following roles & responsibility.
Prepare long-term and short-term goals and company objectives.
Evaluate and qualify the right opportunities for company and stop chasing the wrong ones that burn the company resources and money.
Take a Bid/NoBid decision.
Plan cost-effective business strategies.
Develop new ideas based on market and industry.
Guide and maintain the performance of the company.
Develop strategic operating plans.
Manage financial investments and business ventures.
Provide leadership and motivation to all employees.
Supervise executives and managers.
Provide the company and employees with a clear vision for future achievements.
Ensure bottom line profitability.
Lead strategy for new development and clients.
Establish relationships with industry and marketing experts.
Show More
Skills
Database
Data & Analytics
Software Testing
Development Tools
Web Development
Others