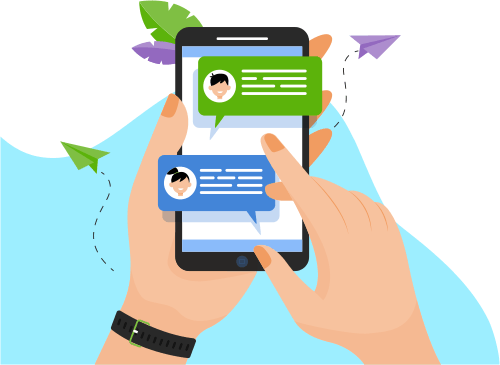 Now you can Instantly Chat with Swathi!
About Me
10+ years of work experience in IT in the roles of QA Manager/QA Lead/Scrum Master in Developer supporting areas of Web applications in diverse business & technical environments, with demo

...

Expertise on Global Payments and US Health-Care domain.
Currently managing a team of 20 QA analysts and 4 scrum teams. Facilitating day to day scrum calls, planning, grooming, retrospective and guidance/coaching and managing sprints. Playing a Scrum Master role for a team from 4.5 years.
Highly responsible and reliable SCRUM MASTER with strong analytical problem solving skills and initiative in decision making.
Involved in all the team management meetings and business analysis meetings with product owners to have a clear picture of the requirements. Having experience in presenting MSR (monthly status report) to the higher management.
Expertise in designing and developing test strategy, test plan, test cases and generating test reports, defect reports and product quality assurance documentation.
Experience in implementing SDLC methodologies including Waterfall Model and AGILE(SCRUM/KANBAN) methodology.
Expertise with Black box Test design Techniques like Boundary value analysis, Equivalence partitioning, Decision Table Testing, State transition Testing and Error guessing techniques, Smoke, Functional, Regression and Integration testing.
Expertise in Problem-solving and Bug Reports using Defect Tracking Tools like Quality Center/ALM,  JIRA, RALLY, Bugzilla, FlowDock, RADAR, Quip and Rational Clear Quest.
Hands on experience in API testing using postman and capturing the APIs as they
Show More
Skills
Software Engineering
Web Development
Software Testing
Programming Language
Database
Development Tools
Others
Mobile Apps
Operating System