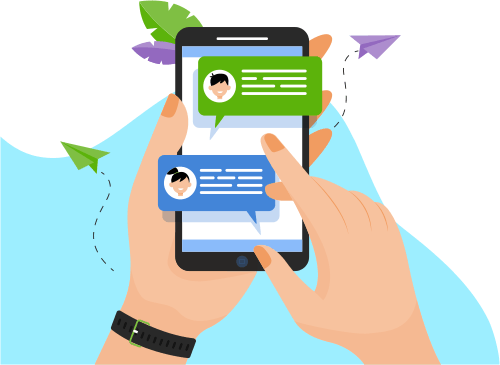 Now you can Instantly Chat with Jeevan!
About Me
Over 06+ years of experience in IT industry in Software Testing covering Manual and API Testing.

Expertise in Manual Testing.

Promoted as a Product SME for Offshore Team in 2017 and Analyst –...al Testing.

Promoted as a Product SME for Offshore Team in 2017 and Analyst – QA in 2018.

Proficient in Test case Design, Reviewing, Test Execution, Defect Reporting and Tracking them to Closure.

Hands on Experience in Health - Insurance, Finance/Banking Domains.

Hands on Experience in Functional, Smoke, Regression, Retesting, System, User Acceptance Testing (UAT). 

Exposure to all stages of Software Development Life Cycle (SDLC), Software Testing Life Cycle (STLC) and Bug Life Cycle.

Experience using in JIRA and RALLY as Test Management Tools.

Knowledge in SQL.

Hands on Experience in POSTMAN Tool for API Testing.

Hands on Experience in  Agile Methodology / Scrum Framework

Knowledge in Understanding of Defect Tracking Process.

Knowledge in using  CI/CD Pipeline Using Jenkins / Teamcity

Experience in GIT / GITHUB.

Can adapt quickly to New Domain, challenges and technologies.
Show More
Skills
Programming Language
Software Testing
Web Development
Database
Software Engineering
Portfolio Projects
Description
The Benefitfocus eSales™ product builds on the framework of the eEnrollment™ application. It provides insurance agents and carrier underwriters with tools to simplify the steps of the per-sales process necessary in managing an employer from quote to live. The application is built on mature, proven technology, supports a wide range of benefits, and can be customized for specific quote calculations. The eSales application integrates seamlessly with the Benefitfocus eEnrollment application, providing a full suite of online tools to support new and existing clients. 
Show More
Show Less
Description
CUBS" is a Financial Services Application designed to meet the present and future customer needs of a bank. It developed to maintain the details and transactions about the bank. The Cube mainly consists of three modules, Details Module, Business Module and Reports Module. 
Show More
Show Less
Description
Pipeline Claims" is a User Interface application that provides an intuitive interface that presents information to the user without the excess navigation that plagues other systems. Adjusters logging in to the system first see their Homepage, which provides a complete snapshot of daily activities and recent claims at a glance.
Show More
Show Less