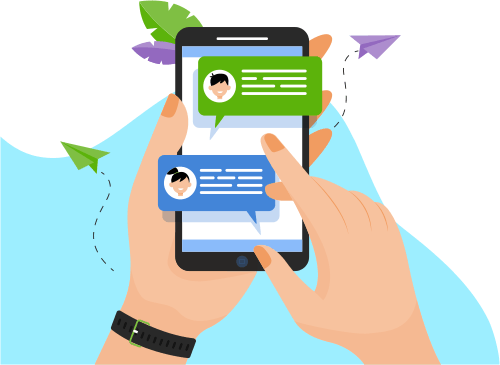 Now you can Instantly Chat with Dewan!
About Me
7 years of professional experience in Retail (4+ years), CPG (6 months) and Finance (2 years) with experience in below Technologies:
SQL (Teradata/SQL Developer/Hive) - 6+ years
Tableau - 4+ years
Advanced Excel - 3 years<...Teradata/SQL Developer/Hive) - 6+ years
Tableau - 4+ years
Advanced Excel - 3 years
Informatica - 1 year
Power BI  - 4 months
Alteryx - 4 months
R Studio - 4 months
Show More
Skills
Data & Analytics
Development Tools
Database
Web Development
Others
Portfolio Projects
Company
Customer Experience - Retail
Contribute
Gathering requirement, brainstorming on the problem statement, created Mock-up and lead team towards the implementation of Tableau dashboards which enabled decision making to the end users.
Description
Lead a team of 4 people and developed backend database by gathering  customer experience data and relate it with transactional data.
Brainstorm on the requirement and create Mock-up accordingly.
Developed & scheduled Tableau dashboard to display relevant KPIs enabling decision making.
Setting goals & threshold for Store/Region managers from various demographics & historical scores across drivers.
Created good visualizations using Tableau to report these metrics with their goal attainment to executives
Show More
Show Less
Company
Retail Ad-hoc projects
Contribute
Worked on different ad-hoc analysis and lead the team where most of them were helpful on driving business ideas like Holiday period analysis, managing resource utilization, NPS analysis,.
Description
Worked on analysis to change the business decision like:
Holiday period analysis: Suggested items that needs to be filled (stock issues) with respect to store/period & let them know on shortage of resources to fit part time employees.
Bike analysis: Inferred customers buying bikes wait longer from problematic department. Excluded bike customers for reporting so that store managers are not penalized
Managing resource utilization by changing pricing strategy
Test Control Analysis to measure Campaign effectiveness
Red store analysis
NPS deep dive
Item Preference Analysis
New vs Returning customers
churn rate
Customer concepts 
Show More
Show Less
Company
Academy Management - Retail
Contribute
Did data cleansing through Alteryx and created different dashboards from Academy data
Description
There were different data sources which I had to merge as all of those were used in different views within same dashboard and multi-select filters had to work on that, I have cleansed and merged the data using Alteryx and made sure that the granularity of the data is not disturbed in the dashboard and implemented several dashboards with relevant KPI's using the cleansed data source
Show More
Show Less