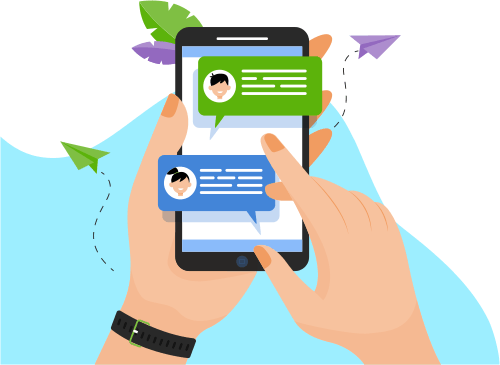 Now you can Instantly Chat with Ganesh!
About Me
DevOps Engineer (Current Role)
Experience in using Atlassian Bitbucket and GitHub
Based on Developers requirement, Deploying branches from Atlassian Bamboo V6.7.3
Manage and maintain image repositories and snapsh

...

Manage and maintain image repositories and snapshots using JFrog Artifactory.
Deploying through Ansible tower and managing and maintain pods from Openshift container platform.
Handling Activities like code role back - forward, parity and coordinating changes.
Working CPU, Memory utilization based on alerts generated by Dynatrace.
Creating secrets and routes for various project services.
Provided support through Incident, Service Request & change management process.
Experience in cloud technologies like AWS, VMWare Private cloud and MS Azure
In - depth technical strengths and business understanding for full-cycle project and post-implementation problem-solving requirements.
Used Ansible Playbooks to setup Continuous Delivery Pipeline. Deployed micro services, including provisioning AWS environments using Ansible Playbooks.
Managing and maintain Cyber security rules and policies
Active Directory Operations Team
Ø  Lead global team of administrators to adhere to AD governance model and security standards
Ø  Provided Data center Support more than 3500+ servers and 15000+ desktops across Global.
Ø  Design and implement PowerShell 5.1 scripts to automate wide variety of server/infrastructure tasks, strengthening departmental audit capabilities.
Ø  Provides Tier 3 user level technical support by troubleshooting technical issues with servers and carrying issues through to resolution
Ø  Troubleshoot Azure environment issues and engage internal teams and Vendor for issue resolutions.
Ø  Performing project management activities as necessary that are focused on the successful delivery of the Servers and services includes windows and Linux flavors
Ø  Manage regular upgrades using a continuous delivery methodology
Show More
Skills
Software Testing
Web Development
Operating System
Database
Software Engineering
Programming Language
Development Tools
Others