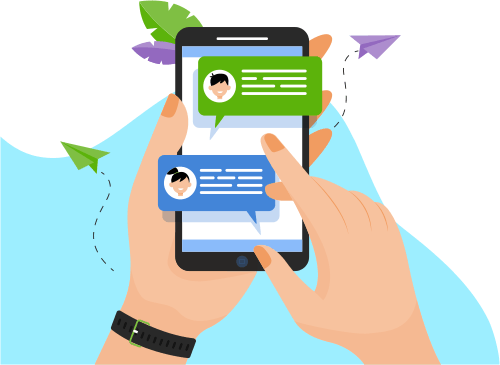 Now you can Instantly Chat with Kunal!
About Me
Work experience in core areas of :
1. Program/Project management
2. Business Operations,
3. Solution consulting & selling functions.

Worked across :
1) MNC's
2) Funded start-ups
...ling functions.

Worked across :
1) MNC's
2) Funded start-ups
3) Bootstrapped start-ups

Worked with :
1) CXO's
2) Cross-functional teams
3) Cross-functional / Multi-vendor Stakeholders
4) End users
Currently working as :
Business Head SEA for Razrcorp : New Age Tech Specialists
Last worked as :
Creator of Opportunities (Technology & Business Development) for Spendcubes, a Telecom Expense Management (TEM) firm based in Delhi, India catering to primarily North American Market and expanding operations to the other countries.
A list of accomplishments :
1. Lead the SaaS product development & business expansion at Spend Cubes.
2. Co-founded Texture Coatings, a manufacturing start-up based out of Mumbai, India as a Tech & Business Head.
3. Instrumental in developing & deploying RFID & GPS based Plant Automation & Asset tracking software solutions, for the SCM-Logistics segment in India & Thailand, across 3 key client accounts with cross-functional & multi-vendor initiatives.
4. Adept at proactive and effective delivery management with a good understanding of SDLC processes and Agile flavored development methodologies & frameworks (Waterfall, Scrum, Agile, Hybrid) across start-ups & large MNC's.
5. Co-founded oyelocal.com, a deal-based E-commerce website in 2012. [Now Defunct].
Why me ?
I believe that my strong techno-commercial background along with my consultative approach and ability to hustle, combined with my extensive experience in planning, executing, monitoring, and closing a variety of projects, makes me ideally suited for roles involving end-to-end executions, extreme customer interaction and relationship management.
Thank you
Regards
Kunal Bhatia
Show More
Skills
Software Engineering
Web Development
Software Testing
E-Commerce
Development Tools
Programming Language
Others
Graphic Design
Database
Operating System
Search Engine Optimization ( SEO )