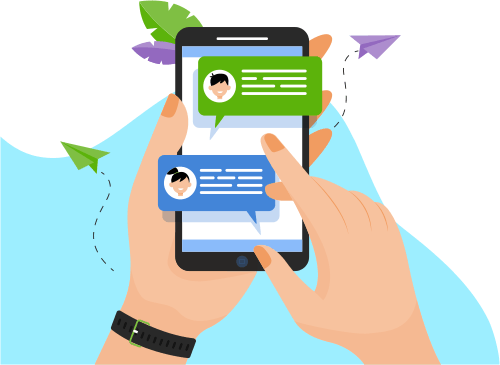 Now you can Instantly Chat with david!
About Me
Senior SAP Functional Consultant.
Over 24 years' experience as a SAP R/3 and S/4 HANA Team Lead & Functional Consultant.
Working with FIORI apps
Conducted 8 full cycle end-to-end implementations.

...

Working with FIORI apps
Conducted 8 full cycle end-to-end implementations.
Extensive experienced in SAP EAM/ Plant Maintenance IMG Configuration.
Over 21 year's operational experience in manufacturing, repair, maintenance, modification.
Strong experience with Re-Engineering efforts of business process.
Broad background and training in SAP PM and EAM
Configured Fleet and Pool Asset Management (PAM)
Strong experience in Manufacturing, Pharmaceutical & IS-Oil Solution.
Configured Prometheus as the Multi Resource Planning and Scheduling Tool.
Configured SAP MRS – Multi Resource Scheduling
Experience with data loads using transaction LSMW.
Experience in Company's "Carve Out" Acquisitions and Spin Off activities
Extensive experience in the Classification System in SAP
Digital Signature – PM (Notification and Work Order) and QM (Results Recording and Usage Decision)
Serialization
Material Split Valuation
Configured DMS
Maintained time line and schedules for Master Data Migration.
Strong experience in data migration and transports from legacy systems to SAP
Strong experience in project pre-implementation, post-implementation, conversions and follow-up.
Extensive experience in Validation and Verification of SAP system. (Transactional and Master Data Sets)
Strong communication and organizational skills.
Experience in a wide verity of industries including: Services/ Engineering, Construction & Operation (EC&O), Aerospace, US-Army, State Government, Education-School Systems (K-12), Paper Mill, Semi Conductor, Chemical, Petroleum (OIL), Quarry, Insulation and Roofing, Food/ Cereal, Brewing, Beverage Industry, Coffee and Pharmaceutical, Manufacturing.
Show More
Skills
Software Testing
Database
Development Tools
Others