Fakharuddin A.
BSS, Ericsson Charging and Billing System, Deployment, Integration and Testing with 13 year exp

Delhi , India
BSS, Ericsson Charging and Billing System, Deployment, Integration and Testing with 13 year exp
13 Years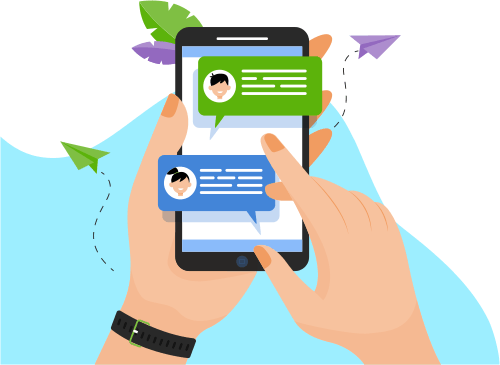 Now you can Instantly Chat with Fakharuddin!
About Me
More 13 Years of telecom experience in the BSS, Ericsson Online Charging and Billing System and Multi Mediation Nodes Deployments, Integration, Configuration and Testing.
Telecom domain experience BSS – Ericsson Online Charging

...

Telecom domain experience BSS – Ericsson Online Charging System 5.0/CS6/16/17/18, OCS Altamira and Alcatel-Lucent Charging system (ICC)
Knowledge of Alcatel-Lucent VPN product "Enterprise Communicate at Network".
Good understanding of Ericsson Charging System Nodes – NGVS, VS, SDP, AIR,  CCN, OCC, CSNMT and Ericsson Multimediation.
Successfully Deployed NGVS and done the Integration, Geo-Red,
,Migration, UAT and go live in Airtel Nigeria, MTN Nigeria and MTN Uganda, Ooredoo Qatar, Singtel Singapore, Etisalat Egypt, STC Saudi Arabia, Telekom Romania, Telenor Norway.
Good Experience on the nodes NGVS, SDP, AIR, MM and Classic VS Deployment, Integration and Testing.
Worked with Ericsson R&D for Integration and testing of NGVS node.
Expertise CSNMT3.0.1, SUF 5.4 tool for the SDP, AIR and NGVS installation and upgrades.
Expert in Migration from Classic VS to NGVS.
Expertise on OS like Solaris 9/10, Unix, Redhat linux 6, 7.3, 7.4 platforms like Sun & HP.
Expertise in Deployment on HP DL360 gen8, Gen9, Gen10 bare metal  and Virtual setup servers.
Good knowledge of preparing HLD, LLD, NIR, MOP, UAT, ATP and Handover Documents and full knowledge of SDLC.
Exemplary customer commendation received on execution of all the Ericsson CS product deployment and Integration Assignments.
I have a sound Knowledge of configuration management, Sharepoints, Ericol and Eridoc. And having a deep understanding of Business Processes and ability to work under WLA/SLA guidelines.
Professional Experience
Senior Integration and Support Engineer in  Ericsson India Global Services Pvt. Ltd from April 2013 to till.
Software Development Advisor at DELL International Services from Feb 2012 to April 2013.
Senior Test Engineer at Aricent Technologies, Gurgaon from April 2010 to Feb 2012.
Engineer at Alcatel-Lucent Development India Pvt. Ltd. Gurgaon from August 2006 to March 2010.
Education Background
Master Of Computer Application (MCA), Amity School Of Computer Sciences, Noida (Uttar Pradesh Technical University) (2006)
Bachelor Of Science in Computer Application (BCA) from B.N. College, Patna University.
Master of Business Administration (MBA) in Project management from Alagappa University, karaikudi, Tamilnadu.
Certification:
ITIL V3 Foundation
Ericsson Certified Associate – Charging System
Ericsson Certified Professional – Charging System
Ericsson Certified Associate - Charging and Billing in One (CBiO)
CloudU Certified.
Skills
BSS Online Charging System, Multi Mediation
Sun Solaris UNIX
Redhat Enterprise Linux
Oracle, SQL
Postgress, Cassandra
VMware and Virtualization
Intelligent Network, SS7, Diameter
JAVA, SOAP, ACIP/UCIP, SOAP, XML/RPC, SMPP
SMTP, SMPP, USSD, HTTP
Onsite Experience:
Telenor at OSLO, Norway for 3 Months.
Telekom Romania at Bucharest, Romania for 3 Months.
Etisalat Egypt at Cairo, Egypt for 1 Year.
Singtel Singapore at Singapore for 3 Months.
MTN Uganda at Kampala Uganda for 3 Months.
STC Saudi at Riyadh, Saudi Arabia for 6 months.
Ooredoo Qatar, at Qatar for 6 months.
MTN Nigeria at Lagos, Nigeria for 1 Year
Telecom Italia, Italy for 3 Months.
Show More
Skills
Networking & Security
Programming Language
Web Development
Operating System
Database
Others
Development Tools