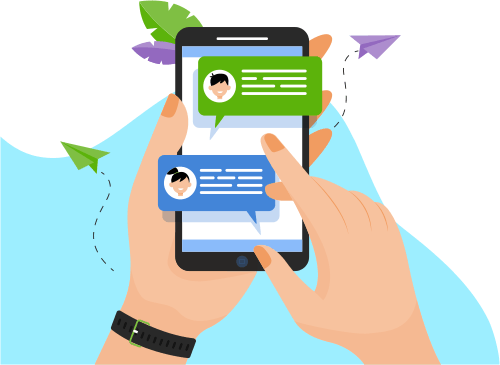 Now you can Instantly Chat with Sai krishna!
About Me
Hands on experience in Functional Testing on various testing techniques like User Interface Testing, Functional Testing, and Regression Testing and database testing.
Proficient in testing Web-based applications, d

...

Proficient in testing Web-based applications, desktop applications and mobile applications.
Experienced in API Testing both manual and automation using tools such as Postman and Rest assured.
Having experience in Project management tool like JIRA and Azure DevOps.
Hands on experience in working on Browser stack tool.
Having good experience working in Agile & Scrum development environment.
Experienced and certified DHS Trusted Web Accessibility Tester using WCAG guidelines.
Having Knowledge in STLC and Bug life cycle.
Experienced in preparing Test Scenarios, Test Cases and Test Plan documents.
Basic Knowledge in writing SQL Queries.
Good team player with strong interpersonal skills.
Self-motivated, Innovative, Hardworking nature, Dedication, and ability to learn new things.
Strong communication skills with an ability to grasp new technologies.
Show More
Skills
Software Engineering
Software Testing
Programming Language
Database
Development Tools
Web Development
Operating System
Others
Portfolio Projects
Description
Project: Boab
Role: Senior Test Engineer
Project Description:
Testing Retail domain web-based application, it helps Meat and Pork buyer and seller agents in Australia. User can manage the purchase orders, products, invoicing, users etc.,  
Responsibilities:
Involvement in Test Design with respect to Test Plan and using Black box Testing Techniques.
Performing Functional, GUI, Usability, Compatibility, Sanity, Compatibility, Regression, End to End and Acceptance Testing.
Tested the functionality of the application with multiple data.
Involvement in Test Execution and analyzing defect found during the process of testing.
Responsible for logging defects in Defect Manager, monitoring their status and tracking them to closure using Jira.
Performed retesting and regression testing once defects were fixed.
Used SQL queries to perform back-end testing
Show More
Show Less
Company
Product Information Management System (PIMS)
Description
Project Description:
PIMS is an intranet application used by different users in different departments of the CW Retail Pty Ltd to maintain master product information. This application allows to manage the supply chain workflow from the supplier to the buyer to the strategic merchandise departments. The workflow focuses on approval and rejection of product information.
Responsibilities:
Understanding the Business Requirements for the project.
Involved in the Scrum meeting.
Performed Functional testing and Regression Testing.
Executing the manual test cases to understand the functionality more effectively for scripting purpose.
Participated in client call, regarding project execution status.
Involved in all types of testing and reporting Bugs identified.
Report defects in timely manner and logged the same into Bug tracking tool. Providing screen shots to identify & reproduce the bugs.
Keep track of bugs and perform regression testing for every build.
Show More
Show Less