Avinash K.
Automation Test Engineer have good hands on Experience on Selenium C#, Java, cucumber, specFlow

Pune , India
Automation Test Engineer have good hands on Experience on Selenium C#, Java, cucumber, specFlow
3 Years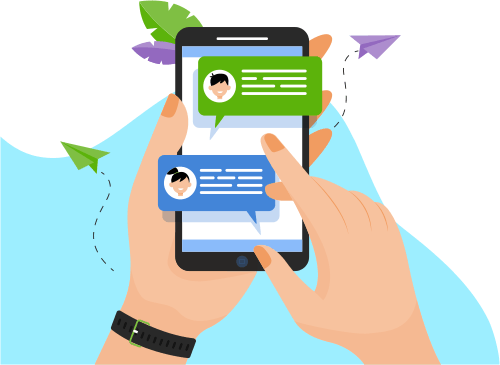 Now you can Instantly Chat with Avinash!
About Me
--Currently working with Capgemini
--An Automation QA Engineer having 3.4 years of experience in Automation and Functional Testing
--Ability to establish and manage Testing Center of Excellence (TCoE) and create innovative and efficient T...ty to establish and manage Testing Center of Excellence (TCoE) and create innovative and efficient Testing solutions, Automation testing Solutions and Automation Frameworks to accelerate delivery.
--Ability to manage multiple automation Projects on multiple automation tools, manage and complete automation phases from initiating, planning, executing, controlling and reporting.

Programming and Automation Skills:
Strong hold on Java, C# .net core, TestNG, BDD with Specflow, Selenium Webdriver, Unified Function Testing (UFT) tool and VB scripting

Automation Framework and DevOps Skills:
Data Driven, hybrid, page Object Model, testing, Maven, Jenkins, Page Object Model, Extent report.

Test Management Tools:
JIRA, HP-ALM, Azure Board
Show More
Skills
Software Engineering
Web Development
Others
Software Testing
Networking & Security
Development Tools
Operating System
Programming Language
Database
Portfolio Projects
Company
Strategy Companion Analyzer (SCA)
Description
This project was to create reports using as per the local office user requirements wherein we can generate reports in tabular format along with different types of charts presentations and graphs are involved for better experience of the reporting
Responsibilities:
 Collected automation requirements documents shared feasibility study documents
 Involved in Automation Infrastructure Development in Selenium WebDriver
 Designed Tests Using Data Driven Methodology for selected areas
 Involved in maintenance of framework
 Enhancing the Test Scripts for Global Execution
 Involvement in Preparation of Test Procedures, Test Scenarios, Cases and Test Data.
 Responsible for GUI and Functional Testing, using Black box Testing Techniques
 Involvement in Test Execution, Results Analyzing and Defect Reporting
 Preparation of weekly status reports
Show More
Show Less
Company
Online Client Request Form (OCRF)
Description
The main goal for the development of this project was to take client requests from Local office users and hosting office users will process their requests and publish the multiple reports to single or multiple clients with different report type requirements.
Responsibilities:
 Preparing Requirement Traceability matrices for New business module
 Involved in reviewing the designed and documented Test Strategies, Test cases and executed test cases.
 Involvement in Test Design includes Test Data preparation and Reviews
 Responsible for writing and maintain UFT automation scripts for regression and functional testing using Hybrid framework.
 Developed test code in Vb-script language using UFT tool
 Maintained Object repositories by spying all necessary objects to perform certain automation operation using UFT
Show More
Show Less
Description
Responsibilities:
 Understanding the Business Requirement Specifications
 Designing Test Cases, Execution of the test cases and reporting the bugs
 Conducted Automation testing with Valid/Invalid inputs under different scenarios
 Preparing Defect report as per severity and priority Active participation in Bug triage meetings
 Modifying the Tests and Conducting Regression Testing
 Interacted closely with developers regarding defects, participated in tracking, reviewing and analyzing bugs.
 Assigned, Monitored and Tracked Tasks of Team Members.
Show More
Show Less