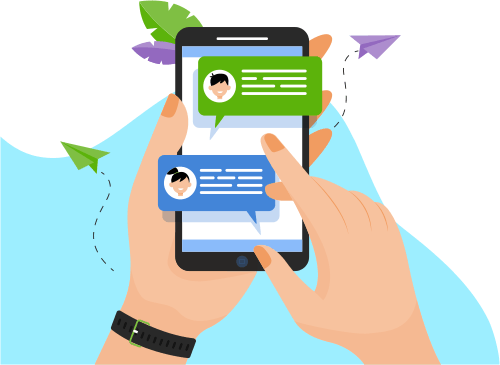 Now you can Instantly Chat with Saikarthik kumar!
About Me
Worked with the Business Analysts Team to prepare detailed Test Plan and Test Cases for the enhancements of the Business user's online banking application.
Design, develop and implement TDD - BDD(Cucumber)  automation testing framework ...application.
Design, develop and implement TDD - BDD(Cucumber)  automation testing framework utilizing Java, TestNG and Selenium WebDriver and for Mobile Application using Appium.
Performed manual tests to conduct functional, system, integration regression, usability, compliance, compatibility tests on the application.
Integrated Automation scripts in Continuous Integration tools (Jenkins) for a nightly batch run of the Script. Created Project plan on Jenkins, configured scheduled using Cron job.
Performed Data-driven testing using Selenium and TestNG functions which reads data from property and XML files.
Also Having Experience on Jmeter and DB Testing.
Show More
Skills
Software Engineering
Software Testing
Web Development
Programming Language
Database
Networking & Security
Development Tools
Others
Portfolio Projects
Company
Macys - e-Commerce
Description
Macy's is an e-Commerce retailer for Online and Offline Stores in Multiple US Locations. 
Show More
Show Less
Company
TraceR - Telecommunication
Description
TraceR is a backend business processing tool for telecom operators field agents. Its workforce management portal to Track, Manage, Review and Report your Agent, Distributor, Hub, Zone, Region and Circle's performance. TraceR provides penetrating visibility into how the workforce performs against productivity goals and benchmarks. It gives the latest and most detailed activity and tracking data in real-time. With the right information at the fingertips, it helps to make truly effective, knowledge-based decisions. TraceR's other capabilities allow us to collect and analyze data, and order data according to KPI based performance of the region, zones, and hubs. The resulting insight, combined with detailed activity-tracking data, helps you gain precise control over operating costs and productivity.
Show More
Show Less
Company
HK-SG TR - Banking
Description
Trading related queries to get and analyze the requirements and to compare the original deals with given requirements should fulfill the Business approvals. Worked on multiple regions like Singapore, HongKong, Malaysia, etc.
Show More
Show Less