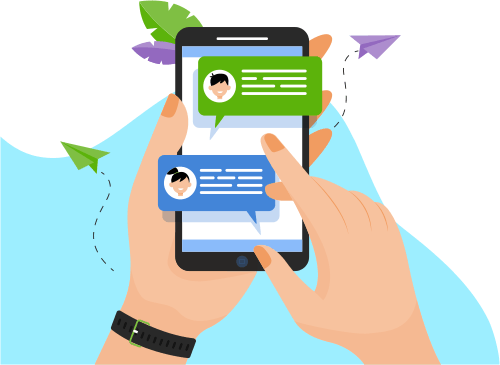 Now you can Instantly Chat with Suhail!
About Me
I am an Australian Permanent Resident as well as a Bachelor of Engineering (Honours) graduate in Electronics Engineering and Computer Science (joint degree) and have graduated with a 2.1 (Upper Second Class) from the University of Sussex located i...t degree) and have graduated with a 2.1 (Upper Second Class) from the University of Sussex located in Brighton, United Kingdom, in July 2006. I am an Indian National and have previously resided in the UK for a period of around 6 years.
I have completed a certified Arabic Language course at an Elementary level from the University of Sussex, a Digital Multimedia course from Arena Multimedia, and have been awarded for 2 consecutive years since 2017 with a CA Champions Certificate by Computer Associates (CA), USA, for my outstanding contributions on the CA Clarity PPM software application; the tool that I have been working on for a decade. I have also been awarded for following the Core Values (Be Bold and Win Together) at my last company (HERE Maps – HERE Solutions India Pvt. Ltd). My present Project Manager has also provided me with good appraisals along with promoting me to a Lead Software Engineer position at work. I have received good compliments from my clients at work located around the globe and have maintained cordial relations with everyone personally as well professionally.
My total work experience comes to more than 10 years especially into the fields of IT Project Management and Software Engineering. I have prior work experience related to CA Clarity PPM, CA Clarity Studio, CollabNet TeamForge, IT Project Management, IT PMO Lead and Project Lead, Project Planning, Support, Development, Maintenance & Documentation, Client Handling Directly, Resource Management, Financial Management, Service Management, SharePoint, IT Support Work, IT Research, Reporting, Business Objects, Database Management, SQL, XML, Oracle 10g, Java, MS Office, Open Workbench, Atlas, Looker, Tableau, Jira, Remedy, Agile, Waterfall, SDLC, Remote Desktop Connections, VPN Networks, LDAP, etc. I am a certified CA Clarity PPM practitioner and am also volunteering to work as a CA Champion for the Computer Associates firm in the USA since the last 5 years. I possess excellent communication, presentation, and leadership skills. All my academic, work and skilled volunteering experience information are included within my CV. Do let me know if you need any further details from me. We can discuss more over a call.
Kindly keep me updated about the progress in my job application and oblige. I look forward to receiving a favorable reply. Thanking you for your time and patience.
Show More
Skills
Software Engineering
Database
Web Development
Others
Operating System
Development Tools