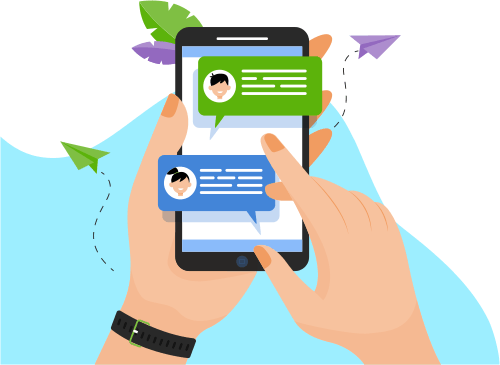 Now you can Instantly Chat with Bhushan!
About Me
Hi There,
Thanks for the opportunity and its great pleasure and honor for me to build my career in your company.
A senior professional over 13 years of wide-ranging experience in EnterpriseArchitect – I...nal over 13 years of wide-ranging experience in EnterpriseArchitect – IT Strategy, Planning & Design with a strong background intraditional Networking and Security. Currently specialized in SDN (Cisco ACI, VMware NSX-V), SD-WAN, SD-Access, Cloud Security(Firewall, CASB, DLP, SASE, ZTN), ZTNA (Zero Trust Network Access), Cisco ISE, VPN, Loadbalancer and Hybrid Cloud (AWS, Azure). My educational and professional background is well suited to meeting both the technical and the service related requirements of this role.
I'm Industry standard certified professional (TOGAF, PRINCE2, ITIL, AWS, Cisco, VMware, PaloAlto, Checkpoint). Familiar with industry compliance,Cyber Security standards (e.g. ISO27001, HIPPA, SOX, GDPR, PCI-DSS) and worked on various secuiryt technologies (Firewall, ISE, NAC, IPS, VPN, SSL, Proxy, WAF, DLP, CASB, SASE, DNS).  Also having fair knowldegeon front end and back end technologies like Java, Python, Database as dveloped Cyber Crime Investigation project in Java programmingduring my B.E. Computer Engineering.
Currently working as Enterprise Architect – IT Strategy, Planningand Designwith Wipro Technologies and responsible for Enterprise ArchitectureStrategy (Security, Network, Compute, Storage, Database & End User Services), Technology Roadmap and Life Cycle Management for several Enterprise and DC echnologies.Also having exposure in Server Virtualization technologies and Public Cloud (AWS, Azure) architecture methodologies.
Driving the Solutioning activitiesfor network infrastructure outsourcing opportunities which involve multiple service lines and / or technology domains (Security, Network, Compute, Storage, Database and Hybrid Cloud). Development of a solution proposal response to prospective Clients throughout the sales cycle.
I have significant people management, leadership experience and a proven record of accomplishment of leadingteam dedicated to technical and service excellence. Responsible for establishing and maintaining vendor and partner relationships including KPI, SLA and daily operations.My combination of IT Services experience, analytical capability and interpersonal skills have allowed me to implement several major system enhancements while simultaneously improving internal service quality and securing the IT environment with the best practices.
Please review my resume for additional details regarding my expertise and career achievements. I lookforward to discuss how my experience and background meets your requirements.
Thank you for your time and consideration.
Sincerely,
Bhushan
Show More
Skills
Programming Language
Networking & Security
Others
Software Engineering