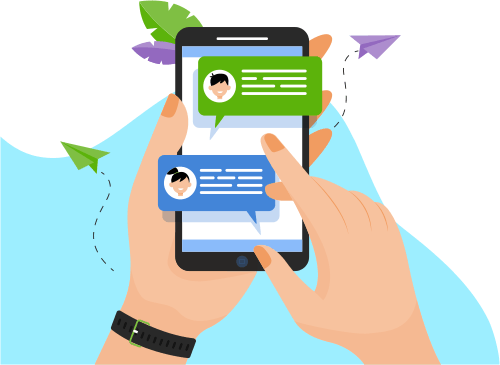 Now you can Instantly Chat with Nahanth!
About Me
Having 4.7 years of experience in the Software industry and primarily as 3 years on ERP Domain.
 Good understanding of entire SDLC, STLC, Bug Life Cycle and Scrum Framework.
Good understanding of ERP application testing and def...C, Bug Life Cycle and Scrum Framework.
Good understanding of ERP application testing and defect tracking
 Worked with clients and end-users to gather, understand, and define user stories based on business requirements. Good Experience in System Accepting Testing, User Acceptance Testing, Regression testing, and Smoke Testing, System Integration Testing.
 Good Knowledge of ETL Testing Concepts.
 Testing Experience on Reports and Dashboards.
 Worked on Data Quality Checks Reports vs EA Dashboards.
 Good Knowledge of Jmeter Tools.
Show More
Skills
Software Testing
Database
Web Development
Portfolio Projects
Description
Mbas is the new generation ERP business application that lets customers access business applications over the network. Mbas frees the end user from hurdles like Daily Maintenance, Daily technical operations, increasing IT Cost, Infrastructure and Support of Software. mbas ERP consists of
•           Organization Settings
•           Security (Tools and User Management)
•           Accounting
•           Inventory Management
•           Sales and Distribution
•           Procurement
•           Manufacturing
•           HR and Payroll
Show More
Show Less
Description
Web-Based POS Billing Application, It's a combination of software and hardware that
allows merchants to make transactions(Sales) and simplify key day-to-day business
operations
Show More
Show Less
Description
Telangana State – industrial project Approval and Self-Certification System (TS-iPASS).
TS-iPASS as an online application has to provide speedy processing for the issue of various licenses, clearances and certificates required for setting up of Industrial Undertakings for the promotion of Industrial Development and also to provide for an Investor friendly environment in the state of Telangana.
            TS-iPASS has 2 stages, Consent for Establishment (CFE) and Consent for Operations (CFO). CFE is given prior to the establishment with self-certification from the entrepreneur about his industry without any inspections and is only dependent on the Self-Certification. 30 days before the start of operations entrepreneur will apply for CFO. Departments after the physical inspections based on the compliance between Self-certification and establishment the respective departments will give the approvals for operations.
            After that entrepreneur will apply for all the clearances and approvals he is entitled to in a single Common Application Form (CAF).
            TS-iPASS online portal is a common platform for all the 22 departments with their respective logins. Based on the approvals required by an industry forwarded to the respective department and gives the clearance through online.
The Commissioner of Industries is the monitoring head of the complete system and the Industries department is the nodal agency. Commissioner Industries to have the dynamic user dashboard and reports.
Show More
Show Less