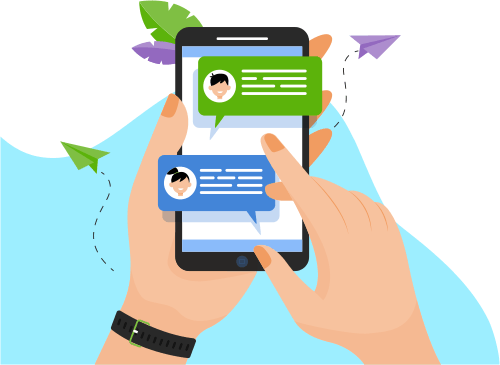 Now you can Instantly Chat with Ankit!
About Me
Professional Synopsis
Strong Administrative and Development knowledge of Cognos environment with 10+ Years of experience in Cognos 11/10/8 BI (11.0.8, 10.2.2, 10.2.1, 10.1.1, 8.4) w

...

Experience in Installation and Configuration of various Cognos Products.
Experience in delivery of solution-oriented complex reports using Report Studio and Development of Ad-Hoc reporting interfaces using Query Studio and analysis of reports from cube packages using Analysis Studio.
Experience in Enterprise Level Cognos Administration and Framework Development support which includes the Installation, Configuration, Administration and Maintenance of Business-critical Cognos product set in a 24x7 Env.
Relational and DMR Modelling with Framework Manager (Physical Layer, Business Layer and Presentation Layer).
Strong analytical skills with the ability to solve complex Cognos BI and performance issues.
Involved in Installation, Configuration and Maintenance of Cognos Administration tool.
Migrated reports from Cognos 8.4 to Cognos 10.2 to Cognos 11.0.8
Administered several projects and completed them successfully through 'Cognos Administration' tool.
Developed, Managed and monitored Development, Testing and Production environment.
Ensured proper scheduling and administration of Cognos connection.
Experience in setting up security at Cognos.
Assisted in the Design and Creation of DataMart using Star Schema/Snow Flake Schema
Presented few POC to the client for the usage of Active Reports, Cubes, Dashboards and Business Insight
Extensive experience in creating complex reports such as: complex Drill Through, Cross-Tab Reports, Bursting Reports, Conditional Formatting, Master- Detail, Cascading and Summary Reports.
Created interactive and User-Friendly Dashboards.
Created Query Prompts, Calculations, Conditions and Filters in the reports.
Developed Prompt Pages and Cascaded input Prompts to display only the selected entrees in the report.
Created Value Prompt, Text box Prompt, Select & search Prompt, Date & Time Prompt, Tree Prompt.
Experience in creating reports by implementing Multidimensional cubes using 'Powerplay/Transformer'.
Create Powerplay cubes using Transformer and enhanced Power Cubes as per requirements.
Set up Audit tables, Audit Report in Cognos 8.4 Environment to analyse the Report Usage.
Develop dimensions, measures and calculation using Power Play Transformer for OLAP Analysis of data.
Ability to gather and understand business requirements and translate into IT solutions with the use of Cognos.
Expertise in managing complete process cycle, functional skills in analysing the client requirements, translating latest ideas into client-specific solutions, requirements development, delivery, support, analysis.
Extensive experience in Writing SQL queries, Dynamic-queries and implementing SQL Server Indexing
Databases used are SQL Server, Oracle, DB2, Netezza and Teradata.
Provided extensive End User Training and Support
Zeal to learn new technologies, applying thoughts in an effective manner.
Professional Certifications
C2090-620 IBM Certified Designer Cognos 8/10/11 BI Reports. (Certification)
C2090-632 IBM Cognos 10 BI Metadata Model Developer. (Certification)
1Z0-007 Introduction to Oracle 9i: SQL [Oracle Certified OCA]. (Certification)
70-778: Analysing and Visualizing Data with Microsoft Power BI. (Certification)
Training Details:                                                                                           August 2009 to September 2010
Oracle 9i DBA as part of Oracle's workforce development from CMC Noida
Modules 1: Introduction to ORACLE 9i SQL
Modules 2: ORACLE 9i DBA Fundamental-I
Modules 3: ORACLE 9i DBA Fundamental-II
Modules 4: ORACLE 9i DBA Performance Tuning
Show More
Skills
Data & Analytics
Database
Others
Web Development