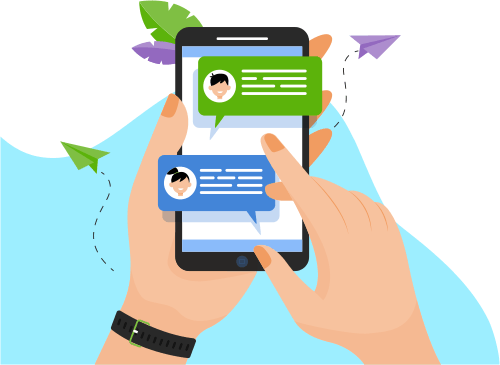 Now you can Instantly Chat with Sriharish!
About Me
Strong experience in Automating Web Applications using Selenium WebDriver with Data Driven framework with the help of Page Object Model.  Strong experience with Apache POI Library, Selenium Grid and Build Management tool- Maven  Experience i... experience with Apache POI Library, Selenium Grid and Build Management tool- Maven  Experience in Web Application testing including Functional Testing, Integration Testing, Regression Testing, Smoke Testing and Sanity Testing.  Experience in writing, generation and analysis of test cases.  Have Very Good Knowledge in SDLC and STLC process.  Expertise in Bug reporting and tracking process, Bug Life Cycle.  Experience in Defect Management tool JIRA and Buganizer.  Hands on experience in Android & iOS mobile app testing.  Hands on experience in using adb commands for installing applications and capturing error logs in android devices.  Participating in regular and weekly project status meeting with team members.
Show More
Skills
Web Development
Software Testing
Database
Others
Portfolio Projects
Description
Paperless project is an initiative to avoid paper work and digitize vital records across the enterprise. When agents approach customers and explain about Insurance Policy, customers will provide all the necessary documents as hard copies which needs to get scrutinize and approved from various departments like Proposal, Medical Underwriting, Policy Servicing, Claims department, etc. which involves heavy paperwork, decreased efficiency and more expensive. Paperless uses Kofax 10.0 for scanning the documents, Share Point 2013 for collaboration of all the necessary documents and FileNet P8 for storage through which we can achieve document organization, data security, financial benefits, automatic backups, faster communication, environmental friendliness, remote access to files, etc.,
Show More
Show Less
Company
People & Identity
Description
People: People mainly helps to Backup contacts and access the contacts in your Google account from cloud to any device. Keeps your contacts organized and up to date, helps to sync contacts from third party apps like Skype , G+, LinkedIn. You can easily add contacts, edit, and update or delete information like phone, email, address etc.
Identity: Identity deals with sign in and signup flow. It provides secured authentication using 2 step verification process. Ensures that user should be able to complete the sign in/signup process.
Show More
Show Less