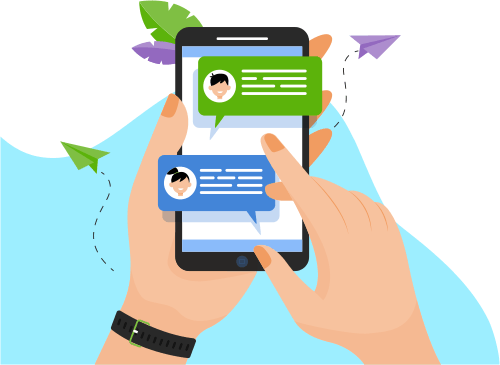 Now you can Instantly Chat with Deepti!
About Me
A qualified and motivated software testing professional with supervisory experience and a solid record of accomplishment in analyzing business needs, developing efficient plans and successful completion of priority and urgent tasks inc...usiness needs, developing efficient plans and successful completion of priority and urgent tasks including on large project rollouts. Currently working as a QA/Project Lead for US-based company. Looking to progress into a Test Management position & prepared to relocate globally.
 Key Skills
· 10 years of experience in Manual Testing &Test Automation.
· Implementing Scrum practices in the project across the floor.
· Well versed in incorporating UI automation in the Continues Integration process of the organization using Jenkins.
· Good domain knowledge in Merchant Banking, Payment Gateways, E-wallet, Virtual Cards, Financial Systems, Custodial Application, Property Sales & Lettings.
· Provide guidance for automation test tools, frameworks and process improvements and establishing policies.
· Experienced professional in security testing/ Fraud analysis using various tools/techniques like Two-factor authentication, OWASP ZAP, Fiddler, Tamper data & Chrome developer tools.
· Manage end-to-end complex automation test workstream
· Expertise in handling financial applications in different platforms i.e. Mobile application, APIs & Website.
· Expertise in identifying security and fraud risk across payment gateways, e-wallets, virtual cards and banking applications.
· Managed QA efforts for our team and coordinated testing efforts of 8 other QA teams and their deliverables.
· Adept at designing flexible and efficient testing, from planning to reporting stages.
· Able to analyze specifications, scope and business requirements effectively, with a good understanding of risk analysis.
· Very good communication skills with customers & stakeholders.
· Responsible for new advanced automation tools, frameworks, processes and procedures in automated testing technology, strategies, best practices, and tactics.
· Provide consultation, test and quality assessments both internally and for clients.
· Outstanding ability to work in a fast-paced environment and meet deadlines.
Analyses patterns of defects for projects & communicates findings to facilitate continual improvement QA management for multiple projects
Experience of Agile Software Development methodologies or practices such as Scrum, Kanban, Behavior Driven Development, or Test-Driven Development
Pro-actively seeks to make continuous improvements to Test coverage, execution and automation to reach positive outcomes.
Show More
Skills
Web Development
Operating System
Software Testing
Development Tools
Database
Others