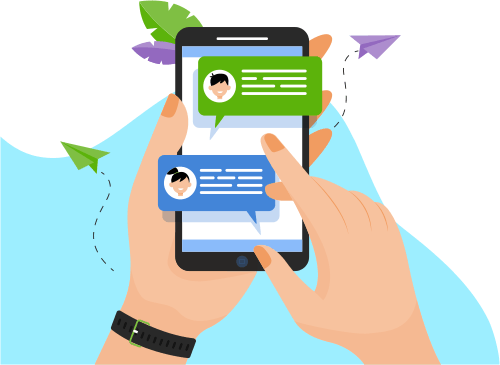 Now you can Instantly Chat with Sivaramakrishna!
About Me
Work Experience:
• Currently working as Techical Advisor for AppliedAI Technologies from Feb-2019.
• Worked as Apps Developer at United Health Group Information Services Pvt Ltd from July-2015 to Dec 2018.
• Started the career as... Health Group Information Services Pvt Ltd from July-2015 to Dec 2018.
• Started the career as a Graduate Trainee in Convergys Information Management Pvt Ltd from June 2011- June 2012.
• Worked as an Associate, Programs and Analysis in NetCracker Technology (acquired Convergys IM) from June 2012 – Oct 2012.
Projects Handled:
At AppliedAI Technologies
• Provided content for both AI and GATE forums of Applied AI Technologies.
• Solved many case studies like AD-click Prediction and Taxi Demand Prediction.
• Developed Amazon Fashion Discovery Engine for Content based Recommendation.
At UHG/Optum
• Developed components of NLP which suggests medical codes for the transcription using the reverse Search Engine method, a basic IRE.
• Built a cluster model called LCD (Local Coverage Determination) to segregate diagnosis codes based on the geographic location. This helped the coders and as well the insurers to rate procedures for diagnosis of most prone diseases in certain areas.
• Worked on several applications of CAC Pro (Computer Assisted Coding Professional). CACPro suggests and assists the medical coders to code the documents/transcriptions from the physicians.
• Developed many features for the Configuration Manager Applications like User Manager, Site Manager using ASP.NET and MVC.
• Developed many UI components in Desktop applications of CACPro like WorkStation, Audit Module and Reconciliation mainly in VB.NET and also their corresponding Web Services.
• Also worked on Database design for all these applications in SQL Server.
• Automated the Priority1 features of all applications using tools like Ranorex and Selenium.
• More than 3 years of experience in Agile/Scrum model.
At NetCracker
• Rating and Billing Manager – Maintenance and Testing
Rating and Billing Manager (RBM) is core product for Convergys and NetCracker. This is primarily used for the Rating and Billing of the usage for the Telecom for various clients like ATT, Cricket and AWCC etc.
• Convergys Customer Relationship Manager (CCRM) - Maintenance and Testing.
• CRM is the frontend for Telecom applications like RBM.
• Online Charging - Core Testing
• RTCC - Real Time Caching and Charging functionality testing during OLC regression.
• Event Aggregator and Dispatch Function Processor – Core testing
• ACPD for British Telecom called IMPP (Intelligent Monthly Payment Plan).
• Work Management System:
Developed a script which deploys a mailing engine helpful for the administrative tasks.
Technologies used are UNIX Shell Scripting and Oracle PL/SQL.
Show More
Skills
Web Development
Others
Software Testing
Programming Language
Data & Analytics
Database
Operating System
Search Engine Optimization ( SEO )
Development Tools
Graphic Design