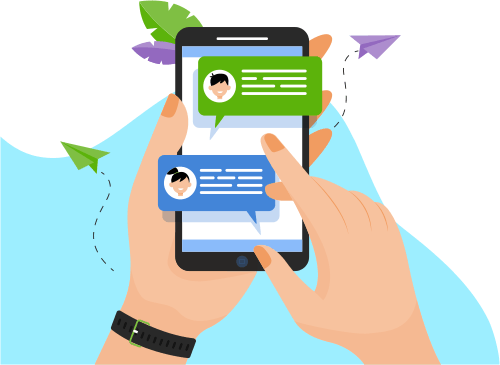 Now you can Instantly Chat with Rushikesh!
About Me
Over 2.8+ years of experience in Information Technology, with specializing in Software Quality Assurance Testing, proficient in testing on Client/Server and Web based applications related to E-Commerce / Banking, Healthcare and Insurance Do

...

Extensive working experience on all phases of Software Development Life Cycle, its methodologies such as Agile, SCRUM.
Excellent understanding of Software Development Life Cycle (SDLC), Software Test Life Cycle (STLC) and Bug life Cycle and Methods like Waterfall and Agile.
Experienced in SQA (Software Quality Assurance) including Manual and Automated testing with tools such as Selenium WebDriver/IDE using test scripts Java and Test Frameworks using Junit/TestNG, MAVEN/JENKINS build tools.
Hands on experience in Test automation using different Automation tools/techniques, Unit testing by using Selenium Web Driver, TestNG, Maven, running scripts in different environment, Extracting Test results, Cross browser testing, and data validation.
Involved in implementing testing frameworks Keyword Driven, Data Driven, Hybrid and Page Object Model (POM) using Selenium.
Experience in Analysis of Bug tracking, Prioritizing and Bug Reporting with Bug tracking tool JIRA.
Very good experience in writing SQL queries.
Experience in reviewing and analyzing Business Requirements and creating Test Plans, Test Cases, Test Scripts.
Proficient in Developing, Executing, Performing Failure Analysis and Maintaining Automation Test Scripts.
Having good experience in interacting with onsite teams and clients in getting Requirement Clarifications, Business Flows and Test Data etc. through Email and Tele Conference.
Excellent analytical and problem-solving skills with the ability to handle multiple tasks effectively and quickly master new concepts and subject.
Ability to adapt to new environment quickly, strong team player, good communication, good analytical and computation skills, enthusiastic learner, confident, sincere and committed.
Knowledge in using Jenkins, GIT repository and configuration on Jenkins.
Show More
Skills
Web Development
Development Tools
Software Testing
Database
Others