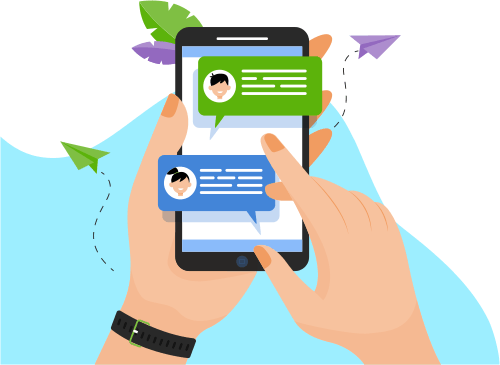 Now you can Instantly Chat with Tushar!
About Me
● Proficient of all stages STLC, SDLC and bug life cycle.
● Well versed in effort estimation, Agile Process, Defect Trac, JIRA, Feature/Module, Api
Testing.
● Good knowledge in automation testing using Selenium WebDriver, Pos.../Module, Api
Testing.
● Good knowledge in automation testing using Selenium WebDriver, Postman and JMeter.
● Automation framework knowledge in Page object model-TestNG, Cucumber(BDD) and
Keyword Driver framework (TDD) .
● Programming language Core Java, HTML, XML.
● Proven track record of quick delivery with good quality products and gave support for build
rollout.
● Worked as a team player to contribute to project success. Communicate with the VMware
team for feature requirements.
● Self-starter and ability to adapt and learn new things quickly.
Show More
Skills
Development Tools
Web Development
Software Testing
Software Engineering
Portfolio Projects
Company
Guided selling platform for VMware products.
Description
● Skill Used:​ Selenium WebDriver, Page object model framework, TestNG, Postman, Core
Java, Maven, Jenkins, GitLab.
This project helps to create Bill for material and get discounts from VMWare on different
products added on Bill on the basis of a partner's level and come rules.
● Responsibilities :
○ System and Regression Testing.
○ Writing and executing test scripts with Selenium WebDriver
○ Working on Hybrid framework for automation testing
○ Analyze test scenarios & modify the network/setup as per the testing requirement.
○ Close Client Interactions and Coordination
○ Document Test configuration and specifications.○ Reporting issue using ​ Jira
○ Executing different jobs using Jenkins (Build schedule, Property file changes, Exciting
database queries.)
○ Creating feature documents and sharing them with the support team.
○ Analysis of production issues
Show More
Show Less
Company
Classified Product.
Description
● Skill Used:​ Selenium WebDriver with Page object model framework , TestNG, Core Java,
Maven, Jenkins, SVN.
This project to maintain real time news advertisement flows and included billing flow, reports
and different levels of management.
● Responsibilities :
○ Writing and executing test scripts with Selenium WebDriver
○ Setting TestNG framework for automation testing
○ System and Regression Testing.
○ Analyze test scenarios & modify the network/setup as per testing requirement
○ Close Client Interactions and Coordination
○ Document Test configuration and specifications.
○ Reporting issue using Odoo
Show More
Show Less
Company
Park Retail Marketing
Description
Skill Used :​ Selenium WebDriver with Page object model framework , TestNG, Core Java,
Maven, Jenkins, SVN.
This project maintains marketing flow using Web and mobile apps. There are different
distributors and resellers network to sell their products and report daily stock updates using
the Park Retail Marketing app.
● Responsibilities :
○ Writing Test cases, Test plan and updating the test repository.
○ Execution of test cases (Web Apps using Selenium WebDriver and Mobile Apps on
devices ) Application/Feature testing
○ Close Client Interactions and Coordination
○ System and Regression Testing.
○ Reporting issue using Bugzilla bug tracking tool
○ Mobile Apps Testing on devices
Show More
Show Less