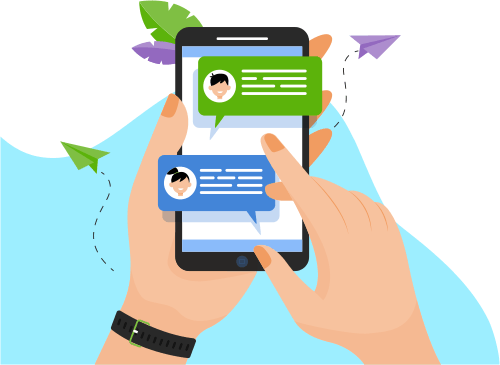 Now you can Instantly Chat with N dora!
About Me
Having 5+ years of experience as a DevOps Engineer in design and implementation of fully automated Continuous Integration with Con-tinuous Delivery, Continuous Deployment Pipelines and DevOps processes for agile projects across the Finance, Travel..., Continuous Deployment Pipelines and DevOps processes for agile projects across the Finance, Travel and Various Other Sectors
Cloud                                                   :  AWS(EC2, EBS,IAM,S3), Azure
Version Control System                         :  Git, GitHub
Infrastructure Management                    :  Ansible, AWX
Continuous Integration                         :  Jenkins
Containerization Tool                            :  Docker
Deploying Containers                            :  Docker Compose
Orchestration tool                                 :  Kubernetes
Cluster deployment                               :  Helm charts
Testing tool                                           :  Postman, Stoplight
Scripting Language/RDBMS                :  Shell, Bash, Golang, Python/MongoDB
Ticketing Tools                                      :  Service Now, BMC Remedy, Jira
Monitoring tools                                    :  HP BSM, Nagios, Opsgenie
Code Quality tool                                  :  SonarQube

Professional Experience:

Working as a DevOps Engineer in DELLEMC from April to till Date
Working as DevOps Engineer in Accenture Solutions Private from Feb-2019 to April 2020.
Worked as Automation/DevOps Engineer in Capgemini Technology Services India Ltd from Dec-2015 to Feb-2019.          

PROFESSIONAL SUMMARY:

Experienced in working with version control system like GIT and used Source code management client tool like SVN, GitHub.
Experience in Confluence Pages, Scrum, Agile Methodologies using JIRA.
Understanding the principles and best practices of Software Configuration Management (SCM) processes, which include compiling, packaging, deploying and Application configurations
Experience in trouble shooting the problems generated while building, deploying and production Support.
Proficient in Build and Release Management during the Prod/Dev Environment.
Creating and maintaining fully automated CI build to deploy infrastructure for multiple projects.
Experience in Installation, configuration and manage MongoDB.
Experience on CI tool Jenkins, worked on Docker Containers, Docker Compose, Kubernetes and Helm.
Installing, Configuring, Upgrading, Patching requested Operating System/Software
Worked on end to end deployment of application from creating the Docker Images to spinning Containers and deploy to cluster by using the single manifest file.
Experience in micro services for the chat bot development to the clients.
Worked as Containerizing different micro services and deploying in k8s cluster for achieving High availability and Load balancing by spinning multiple replicas.
Experienced in application configuration, code compilation, packing, building, automating, managing and releasing from one environment to another environment and deploying to server.
Automating the releases such as maintenance release, emergency release, and patch deployments.
Experience in integrating external web systems with salesforce using REST and SOAP web services
Worked in AWS services like EC2, S3 and configuring security groups.
Handled the different kind of events for the continue support to the client. Automate the incidents resolution by using the tools.
Show More
Skills
Web Development
Software Testing
Programming Language
Development Tools
Database
Others
Operating System
Mobile Apps
Software Engineering