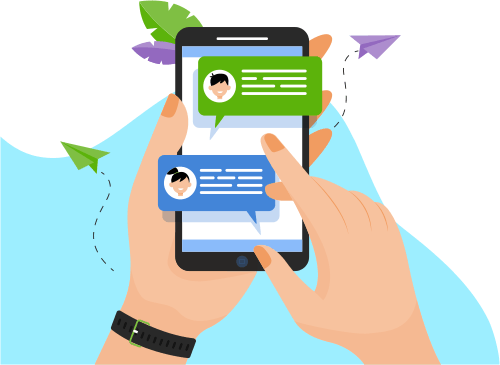 Now you can Instantly Chat with Charlie!
About Me
Charlie Bluehawk
Prague, Czech Republic, Europe
Hello,
I have been working overseas since 2007.
Open to working remotely. (contract or permanent) in the USA, Europe, South America, or Asia.
Background:
I hav...y. (contract or permanent) in the USA, Europe, South America, or Asia.
Background:
I have 35-years in global corporate management and consulting, IT, security, penetration testing, programme management (project-change-release-problem-risk-service desk), Sys Admin, Technical Services Manager (CIO), Managing Director, ITIL Master (ISO 27001), Maturity Assessment Auditor, SOX, JSOX, Business Development, Headhunting, documentation and training.
Clients:
NASA, JPL, Caltech, Raytheon, IBM, Toyota, Nissan, Amgen Pharmaceutical, Novartis, Telecom New Zealand, Hughes Aircraft, Disney, Viacom, JusticeCaps
In Europe:
EU BLUE CARD
In the USA:
USA Passport
Billing:
I have two options available:
01. A Czech-based Corporate Accountant (for Corp-2-Corp)
02. A Las Vegas, Nevada, USA address and bank account (for W2, 1099)
Thanks,
Charlie Bluehawk
Prague, Czech Republic, Europe
420 774 133 116 
bluehawk@charliebluehawk.com
http://www.linkedin.com/in/charliebluehawk
EU BLUE CARD: ID 95806
USA Passport
Show More
Skills
Others
Web Development
Database
Operating System
Networking & Security
Development Tools
Graphic Design
Portfolio Projects
Role
Project Manager (Team Lead)
Contribute
Project Manager; Site Manager
Description
Amgen (MicroAge of Cerritos site contract)
11.1996 – 04.1998
Location: Thousand Oaks, CA USA

Duties:
IT Service Management (ITSM); Project Manager; Auditing using Visio to create DFD (data flow diagrams)
documenting the network, drops, hubs, switches, hubs, and servers:
• Managed installation teams (Staff of 21, supporting 15,000 users) of several thousand
new Macintosh computers, which were then replaced with Compaq's.
• Configuration Management of wide format printers.
• Direct reports (staff): 21
Accomplishments:
• I was brought in as the Site Manager, Senior Macintosh and wide format printer Tech.
• I was then tasked to upgrade all 15,000 on site users with brand new Macintosh computers.
My staff of 20 and I (all of which rotated contentiously with our other major contract at the
Disney Studios) were responsible for data transfers, installation of new software,
networking, troubleshooting, and end user training.
• Senior management then decided (based an a statement from Apple Corporate that they would no
longer support end user level computers) to replace all the new Macintosh computers with
Compaq computers
• I was tasked to manage the data transfer, replacement, installation, troubleshooting, end user training
from a Macintosh production environment to a Windows production environment.
• Since Compaq could not provide us with the same make, model, and configuration of hardware,
I needed to ghost PCs in the warehouse, while my staff did the data transfers and installation
based on my written documentation, while making custom software configurations for
non-standard Compaq hardware.
Show More
Show Less