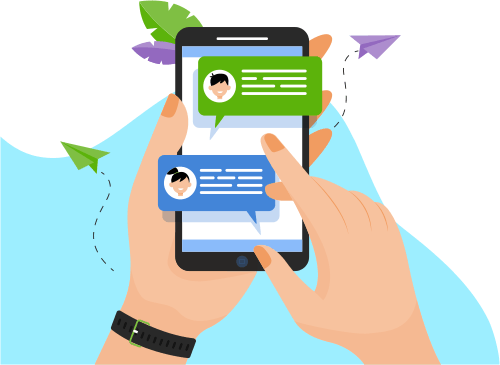 Now you can Instantly Chat with Nageswara!
About Me
DevOps/Build Engineer offering over 10 years' experience solving complex problems with creative solutions,
Supporting development and operations environments in AWS.
Experience in Jenkins, Apache Tomcat, Subversion, Gi

...

Experience in Jenkins, Apache Tomcat, Subversion, Git, Maven.
Experience in scripting languages Shell and Python.
Experience in development and configuration experience with software provisioning tools like Puppet.
Worked on Cloud automation using AWS Cloud Formation templates.
Experience with migration to Amazon Web Services AWS from Data center.
Experience with and thorough understanding of automated implementation/ deployment of cloud based infrastructures (Web apps, Application Service Environments, firewalls, load balancers, storage, monitoring, security, VPC, DNS etc.)
Experience as a Build and Release Engineering in automating, building, deploying, and releasing of code from one environment to another environment.
Application Deployments & Environment configuration using Puppet.
Experience in working on source controller tools like GIT, Subversion (SVN).
Extensive experience using MAVEN and ANT as a Build Tool for the building of deployable artefacts (war & ear) from source code.
Extensively worked on Jenkins, Docker for continuous integration and for End to End automation for all build and deployments.
Expert in deploying the code trough web application servers like Web Sphere/Web Logic/Apache Tomcat/JBOSS.
Have knowledge of configuring repositories like Artifactory and Nexus.
Ability in development and execution of XML, Shell Scripts and Perl Scripts.
Experience maintaining large deployments using configuration tools like Puppet.
Excellent experience in documenting and automating the build and release process.
Ability in managing all aspects of the software configuration management process including code compilation, packaging/deployment / release methodology, and application configurations.
Experience in using virtualization tools like Virtual Box and VMware and provisioning virtual machines using Vagrant.
Expertise in Querying RDBMS such as Oracle and MYSQL by using SQL for Data integrity.
Experience in using bug tracking systems like JIRA, Remedy.
Worked on Eclipse and NetBeans IDE'S.
In-depth understanding of the principles and best practices of Software Configuration Management (SCM).
Strong knowledge on source controller concepts like Branches, Merges, and Tags.
Worked with Engineers, QA, and other teams to ensure automated test efforts are tightly integrated with the build system and in fixing the error while doing the deployment and building.
Expertise in trouble shooting the problems generated while building, deploying and in production.
Utilized Jenkins, Nexus,Git/GitHub/SVN in day-to-day activities.
Independent problem solving and a good team player with strong interpersonal and communication skills.
Experience supporting 24x7 production computing environments. Experience providing on-call and weekend support.
Show More
Skills
Web Development
Others
Programming Language
Operating System
Development Tools
Database
Software Testing
Software Engineering