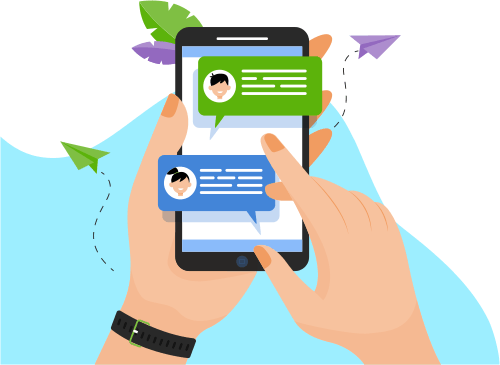 Now you can Instantly Chat with Sushma!
About Me
PROFESSIONAL SUMMARY:
6+ years of strong Data engineering experience in IT industry involving design, development, testing, maintenance and documentation of different applications in various domains.
...
Technical Skills:
Languages
Python, Django, Numpy CSS, HTML, Bootstrap, JQuery, JavaScript, Angular, JSON.
Databases
Oracle , MySQL, SQL, NoSQL Postgres,
IDE
PyCharm, PL/SQL Developer, and TOAD
Integration Tools
Jenkins, IBM integration and Web Builder.
Web/App Server
Apache Webserver, Tomcat, IIS.
Configuration Management Tool
Svn, Git,CI/CD.
Defect Tracking
JIRA, Rally, Bugzilla, and Version One
Cloud services
AWS, VMware, Microsoft Azure.
Operating Systems
Unix, Linux, Windows and Mac OS
PROFESSIONAL EXPERIENCE:
Suez Water Technology, PA                                          March 2019 - Till Date
Python Developer                                                            
Description: Insight is the web application which measures water level and water flow of each tank. This water plants are available in different countries over the world. Each plants have different measurements of water and water data points are added every day. There are different way of getting data into insight.
Responsibilities:
Involved in analysis, specification, design, and implementation and testing phases of Software Development Life Cycle (SDLC) and used Agile methodology for developing application.
Upgraded existing UI with HTML, CSS, jQuery and Bootstrap, Javascript, Angular.
Working as an application developer experienced with controllers, views and models in Django.
Restful web services using Python REST API Framework.
Responsible for handling the integration of database systems SQL.
Developed Server side application by using python, Djando,Numpy.
Used to create the web pages by using HTML,Bootstrap , JQuery, JSON and JavaScript, AngularJS for front end applications.
Implemented Performance tuning and improved the Performance of Stored Procedures and Queries.
Involved in NoSQL (Cassandra) , Strom , Kafka Activity to get the data into application.
To storing large data we used NoSQL data base connecting by Python.
Involved in AWS service to access the different instances and S3 and EC2 and Lambda's.
We connected each instance through Bastion service by using Putty.
Responsible for debugging and troubleshooting the web application.
Used JIRA to assign, track, report and audit the issues and working with GIT version control.
Created data access using Oracle stored procedures.
Having experience in Agile Methodologies, Scrum stories and sprints experience in Python.
Collaborated with internal teams and external teams to solve the issues and giving feedbacks.
Documented the problems and progress of project most accurately.
Worked together with team during testing of data warehouses.
Environment: Python, Django, Numpy, AWS , S3, EC2, Lambdas,HTML5, CSS, Bootstrap, MySQL, REST Web Services, JavaScript, Angular, Cloud9IDE, Oracle, JQuery, Git, JIRA, GIT, CI/CD.
Bank Of  New York Mellon , NJ                                          Nov 2017–Feb 2019
Python Developer
Description: SLIM is a web application which shows sku status and order details. The project deals with accepting both web and mobile payments. This system allows the client or customer to make payments with vault. It focuses on making the payment process easier and more secure.
Responsibilities:
Responsible for gathering requirements, system analysis, design, development, testing and deployment.
Developed user interface using CSS, PHP, HTML, JavaScript and JQuery, Angular .
Used Ansible to configure and manage the infrastructure.
Wrote Python modules to extract/load asset data from the MySQL source database. .
Designed and developed Use-Cases, Classes and Object Diagrams using UML Rational Rose for Object Oriented Design techniques.
Designed and implemented a dedicated MySQL database server to drive the web apps and report on daily progress.
Used PyUnit, the Python unit test framework, for all Python applications.
Involved in develop the REST Web services to expose the business methods to external services in the project.
Worked on front end frame works like CSS, Bootstrap for development of Web application.
Participated in requirement gathering and worked closely with the architect in designing and modeling.
Developed, tested and debugged software tools for clients and internal customers of the organization.
Automation (Ansible) and Deploying on AWS environment.
Coded test programs and evaluated existing engineering processes.
Created a Git repository and added the project to GitHub.
Environment: Python, HTML, CSS, MySQL, REST Web Services, JavaScript, Angular, Eclipse, Linux, JQuery, Github, JIRA, GIT, AWS.
Sherwin Williams, MN                                                 Aug 2015 - Oct 2017
Python Developer
Description: The Company's core business is the manufacture, distribution and sale of coatings and related products. In this project I developed and maintain credit application.
Responsibilities:
Experience writing automated unit and integration test cases.
Responsible for designing, developing and maintaining user interface using XML, HTML, and scripting languages like Extjs.
Experience with both UI and backend development using ORM technology.
Utilized Jenkins, Git for deployment on test servers and to move towards CI/CD.
Prepared test data files using Linux Shell scripts, Perl script as per the business requirements.
Strong knowledge on MVC applications in Django.
Developed Views and Templates with Python using Django's view controller and template language.
Built an Interface between Django with RESTAPI.
Involved in tokenizing the sensitive data before archiving in AWS S3 using REST based Enterprise Tokenization service and encrypting the data before sending it over wire to external systems.
Developed Database Models in PostgreSQL.
Implemented a large part of the UI dynamic functionalities using CSS, JSON and XML.
Designed and developed Oracle forms & reports generating up to 60 reports
Led the migration to Git, helped formulate software revision work flow.
Used GitHub for Python source code version control, Jenkins for automating the build docker containers, and deploying in Mesos.
Environment: Python, HTML, CSS, MySQL, REST Web Services, Extjs, Eclipse, Linux, JQuery, Github, JIRA, GIT, AWS.
Value Labs –India                                                                     Nov 2011 - May 2013
Python Developer
Responsibilities:
Designed and developed the user interface of the project with HTML, CSS and JSON.
Entire Front end and back end modules of the project are developed using Python with Django Framework. 
Designed and developed the data management systems using MySQL databases. 
Written Python Scripts to parse the XML documents and load the data in database. 
Utilized the existing Python and Django modules and rewritten to deliver data in required formats. 
Client-side validations and manipulations are done using HTML, XML, CSS and JQuery.
Experienced in writing indexes, views, constraints, stored procedures, triggers, cursors and user defined functions or subroutines in MySQL. 
Responsible for Debugging and troubleshooting the application. 
Utilized Subversion control tool to coordinate teamwork. 
Used Selenium Libraries to write fully functioning test automation process. 
Environment: Python, Django, UNIX, HTML, XML, CSS, JSON ,MySQL and JQuery.
Show More
Skills
Software Engineering
Web Development
Software Testing
Programming Language
Database
Development Tools
Operating System
Others
Graphic Design