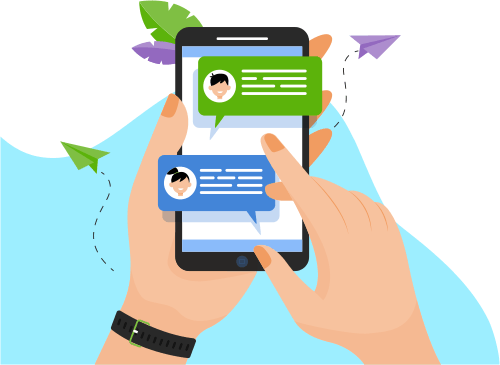 Now you can Instantly Chat with Eswararao!
About Me
Resolving various salesforce tickets based on the project Requirements. 
Creating of Lightning Application using lightning component and SLDS. 
Created Server APEX Controller for Salesforce Light...lightning component and SLDS. 
Created Server APEX Controller for Salesforce Lightning Experience and Added Lightning Component to Lighting Pages and Record Pages. 
 Worked extensively with lightning process builder flows, Connect API, Chatter and quick Actions
Experience in Web-to-case and Email-to-case functionalities.
Extensive experience in analyzing business requirements, entity relationships and converting to Salesforce custom objects, lookup relationships, junction objects and master-detail relationships. 
 Proficiency in SFDC Administrative tasks like creating Profiles, Roles, Users, Email Services, Approvals Processes, Workflow Rules, Validation Rules, Reports, Dashboards, Tasks Events.
Extensive experience in designing Custom Formula Fields, Field Dependencies, Validation Rules, and Approval Processes for automated alerts, field updates, and Email generation according to application requirements 
Experience in Creating Email to Case Setups for Auto forwarding Emails to Customers, Users, and Recipients. Proficient in designing Custom Formula Fields, Roll up summary, Field Dependencies, Field Updates, and Email generation according to application requirements. Configured and maintained user security permissions according to organizational needs.
Experience in Migrating data from legacy systems to Salesforce using Apex Data Loader. 
Hands on experience with Apex Language, Apex Trigger, Apex Class, Apex Test Methods, Apex Web Service, and Visual force Pages, Visual force Components & Controllers. 
Used the sandbox for Testing and Migrated the code to the Deployment instance after Testing. 
Unit and Integration Testing for new requirement and get the UAT from the Business owner Good Understanding on Partner portal (Partner Relationship Management)
Show More
Skills
Web Development
Others
Database
Data & Analytics
Portfolio Projects
Role
Full-Stack Developer
Description
This project is related to a HCM application was built on Salesforce. It deals with employee life cycle events from requisition to separation. It scatters to all the modules of HR department functions like Requisition, Scheduling Interviews, getting feedback on the candidates from interviewers, Offer letters generation, Immigration etc. This product's change requests and enhancements are going on in phase wise, and each phase split into 2 -3 months based on the efforts of the requirements.
Roles & Responsibilities:
Responsible for client communications, requirement gathering, project development deployment of the Cloud solutions.
Developing and Customizing apps with Salesforce.com out of the box features for developing custom apps using standard objects, custom objects, standard fields, custom fields, relationships, page layouts, record types, workflows and approval processes to meet complex business requirements.
Programming with Apex Classes, Apex Triggers, Standard Controllers, Custom Controllers, Controller Extensions and Test Classes.
Designing and Implementing Security and Sharing model of the Salesforce org by developing and configuring Profiles, Field Level Security, Organization Wide Defaults, Roles, Sharing Rules Manual Sharing and Permission Sets.
Responsible for writing Test Scripts for various scenarios
Responsible for building UI by using Visual force pages
Documentation related to Design proposals
Used Data Loader for insert, update, and bulk import or export of data from comma separated values (CSV) files.
Show More
Show Less