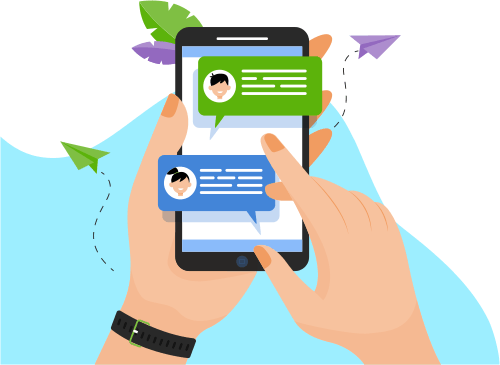 Now you can Instantly Chat with Santosh!
About Me
Extensive experience in  Aws & Azure cloud Administrator & kubernets and docker environment able to work independently. Experience working with clients of all sizes areas of Expertise.
Cloud Admin /Docke...king with clients of all sizes areas of Expertise.
Cloud Admin /Docker-Kubernetes Responsibilities.
Working with Development Team to manage the Azure environment.
Monitoring and creating the projection of Azure Subscription Cost.
Deploying, monitoring, managing and scaling workloads on Azure Resource Manager (ARM) virtual machines (VMs)
Managing Data protection and Implementing Recovery Sites. Managing Azure operations and identities.
Manage containerized services running in Azure Kubernetes Service
Support operations for the systems running in production.
Exposure of successful Cloud migration for enterprise level applications
Working with developers to identify necessary Azure resources and automate their provisioning.
Working with development team and key stake holders to create plan for monitoring Azure resources.
Experience in architecting infrastructure solutions using both Linux/Unix and Experience architecting or deploying Cloud/Virtualization solutions in enterprise customers.
Administer and provide day to day engineering and operational support for the Azure environment.
Deploying, automating, maintaining and managing Azure cloud based production system, to ensure the availability, performance, scalability and security of productions systems.
Pre-production Acceptance Testing to help assure the quality of our products / services
Involved in the planning, design, and deployment of Cloud solutions
Aws Roles & Responsibilities
Manage Amazon web services - ELB, EC2, S3, RDS, SNS, Cloudwatch
Configured secure VPC Solutions in AWS with the help of Network ALCs ,Security groups, Public & private network configurations.
create s3 buckets and also managing polices for s3 buckets
create snapshots and amazon machine images of the instance for backup and creating clone instance
configuration and mangement data with snowball & glacier
Created SNS notification and assigned ARN to S3 for object loss notifications.
Experience with monitoring tools such as cloud watch
Working as Cloud Administrator on Microsoft Azure, involved in configuring virtual machines, storage accounts, resource groups.
Managing day to day activity of the cloud environment, supporting development teams with their requirements.
Show More
Skills
Web Development
Operating System
Mobile Apps
Database
Others