Shelby C.
Shelby Chappell is an experienced IT Project Manager who has implemented many complex projects.

Marietta , United States
Shelby Chappell is an experienced IT Project Manager who has implemented many complex projects.
15 Years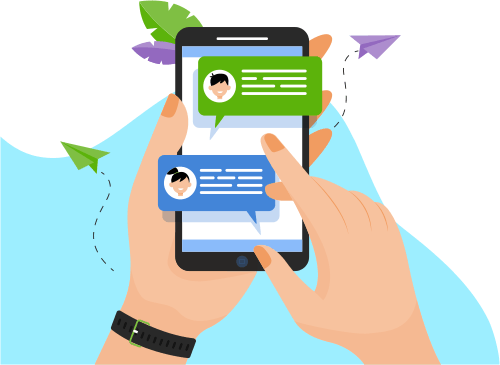 Now you can Instantly Chat with Shelby!
About Me
Over a decade of solid background and experience in managing and implementing highly complex, large enterprise software development and infrastructure projects for telecommunications, ecommerce, retail, healthcare, banking, financial servic

...

Managed and spearheaded both Agile and Waterfall projects.
Managed customer/ client relationships during SOW development and project implementation process.
Strong background and experience in software development life cycle (SDLC) methodology, project management methodologies (Waterfall and AGILE), Infrastructure planning and deployment, business requirements gathering and definition, traceability matrix creation and usage, Epics, User Stories and Kanban board usage, Data warehousing for analytics, reporting and data mining, data migrations and conversions, Rules and behavior configuration, systems integration, Excel pivot table, Excel macros and vlookup creation, SQL queries and database analysis, KPI metrics dashboard development, marketing requirements, product management requirements, creating technical documentation for training, procedures and test scenarios, web service XML analysis, Testing methodologies, change management, vendor management, release management and business analytics reporting process and Portfolio management.
Over 11 years of Center of Excellence experience with regards to business process analysis, business process re-engineering, modeling workflows, DMAIC methodology, process standardization, Key performance indicators(KPI), PMO governance and methodology, Best practices(Lessons Learned), training, Defect reduction, control plan implementation, performance benchmarks, application tools and infrastructure support.
Over a decade of solid telecom and infrastructure experience with regards to understanding of the Cloud hosting service provisioning and cloud migrations, telecom billing, circuit and network engineering (Data and Voice), OSS-operational support systems(i.e. MetaSolv, Granite), equipment ordering process, rack and stack process, Firewall security, Active Directory, LDAP configuration, Single Sign-On, server OS configuration process(Physical and VMware servers), virtualization, memory and equipment storage process.
Ability to improve poor performance of project teams due to an ability to identify the root cause and then develop a solution very quickly.
Show More
Skills
Software Engineering
Web Development
Software Testing
Data & Analytics
Others
Database
Development Tools
Operating System
Mobile Apps
Programming Language