Maria F.
Leadership Development Trainer, Change Management & Project Management Professional

Greenville , United States
Leadership Development Trainer, Change Management & Project Management Professional
20 Years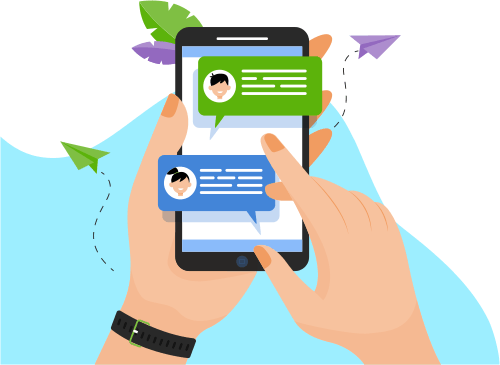 Now you can Instantly Chat with Maria!
About Me
Bilingual professional with extensive broad-based experience in international and domestic leadership development, Human resources, training, organization development, and change management to include (CAB) and project management. Seasoned strateg...ization development, and change management to include (CAB) and project management. Seasoned strategic business partner with experience in supporting multiple industries to include: Medical - Assisted Living Communities, Hospice Care, Hospitals, Medical Offices & Clinics, Hospitality/Resorts - Walt Disney (WDI) Sandals Resort International, Four Seasons, Crown Plaza (All other industries) to include, Facebook, Google, Automotive, Call Center, Manufacturing, Pharmaceutical, Pfizer, Cigna, local state counties and Agricultural.
(Advisory Board: Member): Walt Disney University (WDI) & Sandals Resort International (SRI). Experience leading global teams and human resources leaders in over ten countries.
A valued business partner to senior management driving platform innovation and sustainability and working across critical partners in the organization to develop a collaborative internal culture with active feedback loops. A successful record of driving leadership learning platforms and human resources strategies that impact business performance and further corporate goals. Significant experience executing major organizational change, project management, merger and acquisition integration, human resources HRIS, ATS, & LMS turnaround projects, cost containment strategies, and rightsizing initiatives. Demonstrated ability to implement strategic plans for talent acquisition and retention, succession planning, people development, and employee relations. Active team builder with strong interpersonal and communication skills. Ability to establish strong relationships with employees at all levels within the organization. Fluent Spanish, English and basic Portuguese.
Competency Specialties:
Change Management / Project Management / Strategic HR Management & Succession Planning / Talent Acquisition & Management
Executive Compensation / Merger & Acquisition / Payroll Administration / Training & Development / Employee Relations
PMP -Private Equity HR Turnaround Projects / HRM, HRIS, ATS, and LMS Implementation
CERTIFICATIONS:
Training & HR: Certified Professional in Learning and Performance (CPLP); Certified Professional in Training Management (CPTM), Achieve Global, Certified in Healthcare Human Resources (CHHR), Senior Certified Professional (SHRM-SCP), Global Professional in Human Resources (GPHR); Senior Professional in Human Resources (CA-SPHR), Certified Mediator – (CME) - FL, TX, CA, GA, NC, SC, VA, IN
Safety: Environmental Health & Safety (EHS), OSHA, EPA
Change Management: Change Management Professional (CCMP) Change Management Specialist (CMS) Certified Problem and Change Manager (CPCM), Change Management Certificate Program from the Association for Talent Development, Prosci Change Management, APGM Organizational Change Management Foundation, AIM Change Management Certification
Lean Six Sigma Black Belt; Six Sigma Green Belt, Call Center Management Certification; Advanced Organizational Development Certified Consultant (ODCC); Project Management (PMP);
Assessments: StrengthsFinder, Hogan Assessment, Certified in Myers-Briggs (MBTI), Profiles International (Profile XT), DIC,, , and Gallup's Strengths Finder Assessment
Behavioral Performance: Emotional Intelligence, Lominger 360-degree assessments and Neuro-Linguistic Programming NLP).
TRAINING / PROFESSIONAL DEVELOPMENT / COMPUTER SKILLS / VOLUNTEER:
Achieve Global, Rounding (Studer Group), Managing Sales Success (Wilson Learning), Creating Team Mastery (Wilson Learning), Leadership Excellence, Succession Planning, Cultural Diversity in the Workplace (Wilson Learning), Counselors Salesperson (Wilson Learning), Myers-Briggs Personality (Walt Disney WDI), DDI - Leadership Facilitator Certification (Walt Disney WDI), Gallup Demands of Executive Leadership (Disney WDI), Hogan Assessments, Seven Habits of Highly Effective People (Covey Leadership), Time Management(Covey Leadership) Technical Software: Government - Costpoint (Deltek). Crystal Reports, Success Factors, PeopleSoft versions 8.2, 8.3, 8.8 - Workday Integration, (HRIS, CRM, HCM, HRM) and 8.4 (Financials), Lawson HR Software, ISO: QA 9001,EM 14001, OHSAS 18001, SAP/ Success Factors Software Implementation, HRIS, Microsoft/PowerPoint, Excel, Microsoft Word, Volunteer Training: Junior Achievement, Orlando/Tampa homeless shelters, and Atlanta / Children's Hospital
Show More
Skills
Data & Analytics
Web Development
Database
Others