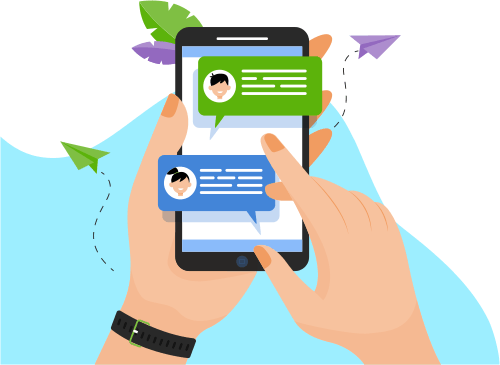 Now you can Instantly Chat with Faizulla!
About Me
5.5 years of experience in the field of Information Technology as a Developer and as DevOps/Cloud Engineer.
Worked on Developing Responsive Single Page Applications using Angular JS, Bootstrap, HTML, CSS.
Developed a Das

...

Developed a Dashboard with Serverless Architecture using Angular and AWS services such as S3, Lambda, Api-Gateway, Cloud-Front Distribution and Lambda@Edge for display of AMI Status.
Proficient in writing Ansible roles to Install Softwares and to do Configuration Management in both Windows and Linux based Systems.
Extensively worked on AWS Cloud Platform and its services that include EC2, VPC, EBS, ELB, S3, IAM, CloudWatch, CloudFront, Route 53, Lambda, Api-Gateway, Lambda@Edge, EKS, ECS.
Worked on AWS Auto Scaling for providing high availability of applications and EC2 instances based on the load of applications by using CloudWatch.
Deployed Nodejs, .NET Framework, .NET Core, Angular apps using Docker and ECS with both AWS Fargate and EC2 Launch Type.
Created end to end CI/CD Pipelines for wide variety of applications such as Java, .NET Core, .NET Framework, and Node Js applications which includes Build, Unit testing, SonarQube Scan, Fortify Scan and docker image build and push, nuget push into nexus repo.
Worked on CI/CD ECS Pipeline, one click deployment to AWS ECS Containers using Jenkins Pipeline and Cloud Formation Templates.
Hands on Experience in DevOps Tools such as Jenkins, SonarQube, Github, Maven, Ansible Tower, Docker, Nexus etc.,
Can easily adapt to suit needs and learn new technologies.
Show More
Skills
Web Development
Others
Programming Language
Data & Analytics
Database
Mobile Apps
Networking & Security
Operating System
Development Tools
Software Engineering
Software Testing