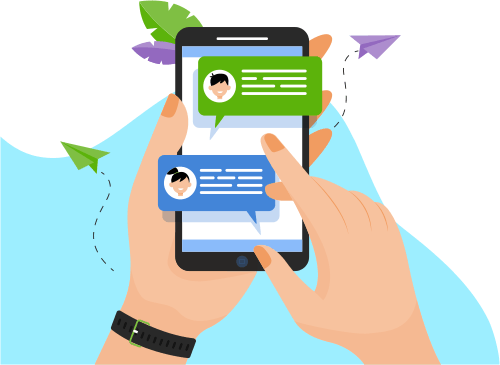 Now you can Instantly Chat with Pavani!
About Me
Ø  I have 3.6 years of experience in IT industry. Currently am working on DevOps, configuration management, Build management and Change management by using licensed & other open source tools. Am working on Git, Jenkins, Docker and other DevOps t...t by using licensed & other open source tools. Am working on Git, Jenkins, Docker and other DevOps tools.
Ø  Experience configuring and updating the servers using configuration management tools like Ansible
Ø  Proficient understanding of code versioning tools such as Git.
Ø  Perform various development activities for DevOps practices for the project, including continuous integration, continuous delivery, continuous testing, and continuous monitoring. Design continuous integration best practices for the development team using Docker, Ansible, and Jenkins.
Ø  Hands on experience with creating/managing projects in Jenkins.
Ø  Experience with automated build and deployment process with Jenkins and Maven, ant and Gradle, eliminating 80% of manual work.
Ø  Maintained Git repositories for DevOps environment automation code and configuration.
Show More
Skills
Programming Language
Web Development
Development Tools
Operating System
Software Engineering
Portfolio Projects
Description
Cardinal Health, Inc. is an American multinational health care services company, and the 14th highest revenue generating company in the United States. Its headquarters are based in Dublin, Ohio and Dublin, Ireland. The company specializes in distribution of pharmaceuticals and medical products, serving more than 100,000 locations.The company also manufactures medical and surgical products, including gloves, surgical apparel and fluid management products. In addition, it operates the largest network of radiopharmacies in the U.S. Cardinal Health provides medical products to over 75 percent of hospitals in the United States.
Show More
Show Less
Description
Cardinal Health, Inc. is an American multinational health care services company, and the 14th highest revenue generating company in the United States. Its headquarters are based in Dublin, Ohio and Dublin, Ireland (EMEA). The company specializes in distribution of pharmaceuticals and medical products, serving more than 100,000 locations.The company also manufactures medical and surgical products, including gloves, surgical apparel and fluid management products. In addition, it operates the largest network of radiopharmacies in the U.S.Cardinal Health provides medical products to over 75 percent of hospitals in the United States
Show More
Show Less