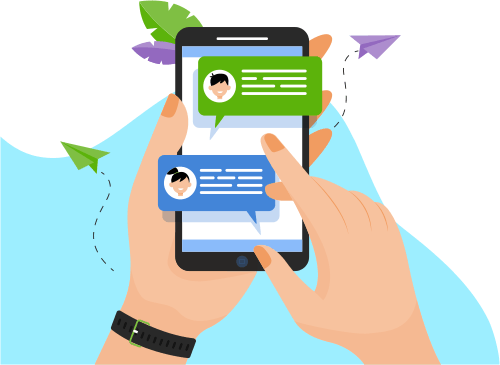 Now you can Instantly Chat with Sanjay!
About Me
Work Profile
International IT professional, over 21 years of cumulative expertise in IT Strategy management,
IT Road Map Development, Program/Delivery Management, Budget Planning, People Manage...management,
IT Road Map Development, Program/Delivery Management, Budget Planning, People Management, consistently maintaining best practices across the organization. converting Problems to Solutions

Conceptualizing and implementing feasible program plans/strategies; translating requirements into realistic systems/solutions. Expert in developing IT strategic plan, forecasting annual budget, and establishing/maintaining efficient and economic IT infrastructure to achieve significant operational efficiencies and business performance improvements. Track record of facilitating smooth execution/delivery of high visibility projects/programmers across Oman & Dubai. Proficient in leading multi-ethnic and cross-functional project teams while maintaining cohesive business relationships with key clients/stakeholders.
Leading technology streams (group of consultants) viz. SAP Basis/NetWeaver administration, Operating System (Linux-RHEL and Windows) Administration, and Database administration in complex ERP environments with wide range of Information Systems holding ERP applications like SAP (mySAP Business Suite, Enterprise Portals, Business Intelligence, Process Integrators), Factory Planner, Material Allocator, Sales and Operations Planning, Integrated Marketing Production System and CRM Scheduling System.
Act as customer SAP landscape coordinator (SPOC), provide systems and technical guidance to the teams, Ensure meeting Service Level Agreements (SLA) agreed with the customers, Overall operations, process and quality management.
Architecture, Designing and Development of ERP Applications environment, establishing procedures, policies, and best practices, preparation of operation manuals, planning backup procedures and data archiving strategy
Planning, Design and Implementation of Disaster Recovery System and its DRM solution as a part of Business Continuity Plan for entire Enterprise business critical Information Systems
Management of the integration of all project management functions including scope, time, quality, human resources, communications, risk, and management of the work of others in the project team environment.
People management (Induction, development and retention) and Develop technology competency (training) for self and groups
Participation in technical meetings/consultations with customers/end customers, Advising ERP Software release changes and modifications and Supporting SAP Solutions implementation planning and strategies.
Collaboration with technology and business teams to implement new technologies for the benefit of realization of critical business processes, optimization of resources utilization and simplifying complex objectives for reduction in TCO.
Participation in global M&A business initiatives to help maximize the deal's value, minimize risk and achieve rapid, highly effective post-merger integration.
Coordinating SAP landscape installation and Solutions Implementation teams and liaise with IT team.
Show More
Skills
Operating System
Database
Programming Language
Others