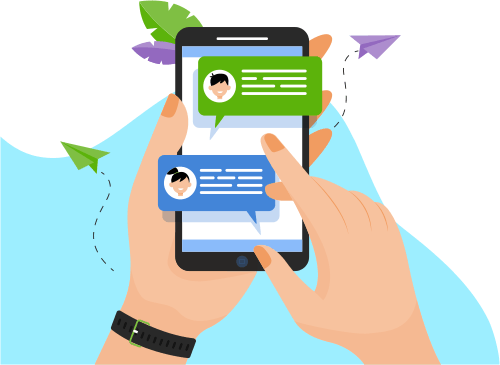 Now you can Instantly Chat with Manikandan!
About Me
Comprehensive and Diverse Experience in Managing Heterogeneous Data Platforms in Hybrid and in Multi Cloud Environments with ... Experience in Managing Heterogeneous Data Platforms in Hybrid and in Multi Cloud Environments with more than a Decade of IT Experience worked with clients like Microsoft, Amazon, FORD, SDG, Al-Futtaim, Al-Tayer.
AWS and AZURE Certified Administrator & Solutions Architect along with Microsoft and Oracle Database Certifications.

Complete Ownership of Database Solutioning with experience in designing, developing and deploying business applications for both on Prem and Cloud workloads.

Proficient at scale Cloud foundational services (Compute, Network, Storage, and Databases).

Experience in designing HADR solutions for both on-Prem and Cloud environments with Resilience Highly available and fault-tolerant enterprise and web-scale software deployments.

Expert in all Database operations at scale with on-prem, AWS EC2, AWS RDS and other cloud database platforms (MSSQL, Oracle, MySQL, MongoDB, DynamoDB, PostgreSQL, Aurora)

Experience in supporting large, distributed, enterprise production database systems with HA design

Designed, Developed, Installed, Configured, Maintained, Automated and Monitored OLTP & OLAP Stand-alone and Clustered environments hosted in Data centers and in cloud data services.

Expert in Upgrades, DC Migration, Patches, Replication, Log shipping, Encryptions, Partitioning, Compression, Indexing, Backup and Restores, Disaster Recovery, Clustering, Implementing HADR Solutions, Virtualization, Security, Performance Monitoring and Tuning Workloads, Capacity Planning, and Vendor Management.

Worked in Migrating Database Workloads from on-premise Data Center to Public Clouds like AWS, AZURE and Vice-Versa.

Migrated Databases from Private Clouds like Genesys, CLC to on-Prem DC's

Knowledge of Database internals, Data dictionary, PL/SQL coding, Backup & Recovery concepts, database security and monitoring.

Familiar with Bash/Python, Linux, Disaster recovery disciplines, Database change Management Cycle, Application developments, large, small to medium sized corporate experience

Strong knowledge of Multi-Cloud Services of IaaS, PaaS and SaaS

Worked on S3, EBS, DynamoDB, IAM, Route 53, CloudWatch, CloudFront, CloudTrail.

Domain Experiences includes Banking, Telecom, E-Commerce, Legal Firms, Retails, Marketing, Product based Research and PCI's.

Provided Remote DBA Support to UAE Clients like SDG, LULU, Al-Futtaim, AlTayer.
Show More
Skills
Web Development
Programming Language
Development Tools
Database
Software Testing
Data & Analytics
Software Engineering
Operating System
Others
Mobile Apps
Graphic Design