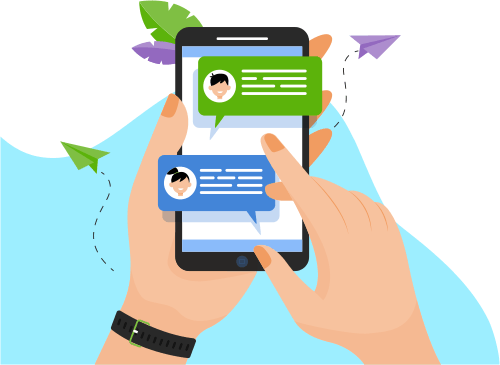 Now you can Instantly Chat with Rick!
About Me
Results oriented Certified Information Technology Professional with 15 years of experience in consulting, management, system development, support of IT services and strategic planning while supporting multiple industries (Payroll & Tax...t, support of IT services and strategic planning while supporting multiple industries (Payroll & Taxes/ IT/ Travel & Hospitality/ Healthcare/ Automotive/Construction/Document Management & Imaging/ Education). Extensive experience in the areas of Process Improvements, Software, Infrastructure, Operations, Vendor, Account, Program and Project Management. In-Depth expertise in the areas of Client Account Servicing, liaison between Client and IT Technical Teams, full systems development life-cycles and managing Projects for Fortune 500 companies. Experience with Client Service Delivery support, Account transitions, Mergers and Acquisitions. Program and Project Management / Subject Matter Expert (PMI PMP, MPM and Lean Six Sigma certified) dedicated to project excellence, delivering quality projects on time, within budget (Multi concurrent 10 Million-dollar projects), meeting project objectives, eliminating waste and exceeding client expectations. Application Software Development, Continuous Process Improvement and Infrastructure project management experience. Over 10 years of Software Development and Infrastructure project management experience supporting Cruise Lines: Royal Caribbean, Celebrity and Norwegian; CRS/GDS Travel clients: Amadeus, Sabre, Shares, and SystemOne; Airlines: Continental, American, SouthWest and Japan; Car Rentals: Hertz. Experience with integrated systems involving Car Rentals, Transit Systems, Hotels and Tours.
Oversaw Application Development numerous projects in Business, Web and Portal Applications. Experience in the modernization of Software Applications away from Mainframe to new Client Server environments. POS revenue generating application implementations with system integrations in the areas of WIFI, Medical and SPA environments. Experience integrating Vendor software into Corporate Enterprise systems, Content Document Management, Scanning and Imaging experience. Hands-on software development and Business Rules team management. Specializing in Waterfall and Agile hybrid software development methodologies. Managed Agile Sprint sessions and software development upgrade releases. Contributor to daily Scrum sessions seeking quick resolutions of hot issues.
Oversaw Infrastructure projects for Call Centers (DOM/INTL), Operations Centers, Division Offices, Universities, Hospitals and Cruise ships. Project team that built a large LATAM Call Center (housing 2000 staffers) merging and eliminating in-country sales offices. Managed the networking of previously standalone medical devices to Medical facility and applications on Cruise ships. Managed projects to implement new WIFI POS systems, adapted network systems to allow for the use of mobile tablet technology and refreshed IT Security devices. Refreshed hardware (desktop and communications equipment) to maximize data throughput in regional offices.
Oversaw Continuous Process Improvement programs - Operations Centers to improve staff productivity by adding new technology devices, streamlining workflows and rearranging work area layouts; implemented the use of new mobile tablet technology and wireless WIFI networks to expand the staff outreach beyond existing work areas; managed the networking of standalone medical devices to communicate directly with the EMR application by adding efficiencies to the process, eliminating data entry and filing errors.
Wide range of diverse program and project managing experience domestically and internationally (including Global, Latin American {LATAM} and Caribbean regions). SDLC: Software and Systems Development; HR Apps, Infrastructure Construction Buildouts/Shutdowns; Wireless, Satellite and Telecommunications; Asset Management; Document Management, Scanning and Imaging experience managing projects; Software/ System/ Hardware Deployments and Refreshes (PCs, Laptops, Tablets, Servers, Copiers, Scanners, Networks and Printers); Enterprise Level Upgrades and Software Deployments (Operating Systems, Email Clients, Database Upgrades and Applications); supported client offices, training rooms, labs and call centers. Software Development and Systems Implementation. Enterprise Account / Customer Relationship Management with client relationships at Senior or Executive Level Management; Single Point of Contact accountability; Operations Management; Systems Administration; Quality Management/ Service Delivery/ Help Desk/ Desktop Delivery support and working with Cross Functional Multicultural teams; managed Contract, Service Level Agreements, Escalations and Stakeholder expectations; Incident / Problem Management; Hardware and Service / Vendor management. Administrative Team Leadership and Globalized Staff Management experience in both functional and matrixed environments. Bilingual, fluent in the English and Spanish languages
Show More
Skills
Software Testing
Programming Language
Development Tools
Web Development
Database
Operating System
Others
Software Engineering