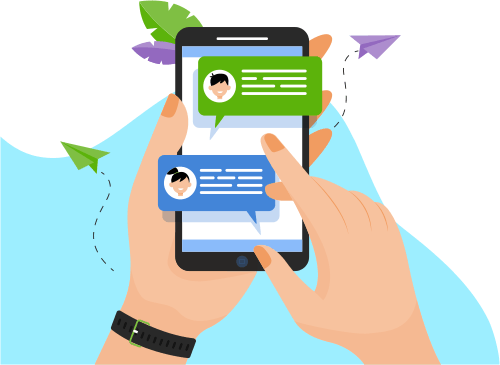 Now you can Instantly Chat with Himanshu!
About Me
Hi,
I am a software professional having 21 years (spanning across 5 continents and 7 countries) of work experience in the Information Technology industry spread across 4 organisations - Xerox Limited (4+ years), Accenture (13+ ...mation Technology industry spread across 4 organisations - Xerox Limited (4+ years), Accenture (13+ years) and PureSoftware (1 year) and Antworks (Ongoing).
I'm an Electronics graduate from Nagpur University and have a postgraduate diploma in IT from SCDL, Pune. I have been constantly upgrading my skills through various industry specific certifications. I am RPA (Automation Anywhere, Blueprism, UIPath) Certified, PMP, ITIL, Scrum Project Master/Developer certified.
During my stint at Antworks, Accenture and PureSoftware, I have worked extensively towards meeting the client requirements of various projects predominantly in Communications, Media, Telecom, Financial Services, Retail, Banking, Insurance, Ecommerce and Health sector.
I have worked predominantly with Artificial Intelligence, RPA (Automation Anywhere, UI Path and Blueprism), Machine Learning, Fractral Science, NLP, NLG, J2EE, BigData, Agile, DevOps, Automation, Cloud, Program Management, Vendor Management, Project Engagement and Client Relationship Management. I have led the business development and execution of projects for the last 15 years. 
Current Role
Leading the team for a 300+ FTE IT Services Delivery Centre based out of India (Chennai, Bangalore, Mumbai and Delhi), UK, US, Singapore, Philippines and Australia
Managing RPA Practice of Antworks (ANTstein – CMR (Cognitive Machine Reading) and Queenbot).
Responsible for growing relationships with the client.
Ensure clients are satisfied with the delivery quality by consistently soliciting formal client feedback, act upon them and work closely with the clients showcasing the improvements.
Manage Profit/Loss, driving increased account profitability through driving innovation.
Please find attached my CV for a suitable role / responsibility in your organization for NCR region (Delhi, Noida and Gurgaon).
Company         From          To              Designation
Antworks          Oct 2018     Present      Associate Vice President
PureSoftware   Oct 2017     Oct 2018    Director
Accenture         Dec 2003    Oct 2017    Senior Manager
Xerox                Oct 1999     Dec 2003   Senior software Engineer
Best Regards
Himanshu Gauba
Mobile - 9873918876
https://in.linkedin.com/in/himanshugauba
Show More
Skills
Software Engineering
Data & Analytics
Software Testing
Web Development
Development Tools
Others
Programming Language
Database
Operating System
Networking & Security
Graphic Design