Naishal T.
Strategic product, solution & technology architect - Microsoft Technologies full-stack

Pune , India
Strategic product, solution & technology architect - Microsoft Technologies full-stack
73714.3 USD / Year
Start Date / Notice Period end date: 2020-01-01
15 Years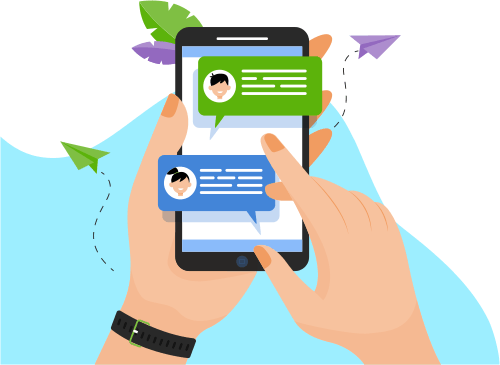 Now you can Instantly Chat with Naishal!
About Me
Enterprise business solutions, Real time engineering application, Information and Business Analytic Solutions, Machine Learning based on ANN, Business Intelligence, Cloud/SaaS based solution, Embedded Software
·       Tot...ess Intelligence, Cloud/SaaS based solution, Embedded Software
·       Total 15 years of experience with Software Product Development, Consultancy Services and Change Management/Maintenance contracts. 9 years of experience working in leadership role, working with multicultural and global delivery team that includes interfacing with UK, Europe, Australia, India and KSA team & clients. Leading team of 55 people across 4 locations in India & freelancer in Russia.
My job role/responsibility has been to lead and innovate strategic aspects of product consulting, delivery/people/technology excellence; develop business process analysis documents, process optimization, scope definitions, systems modelling (Architecture & Design), and Implementation plan (development & release management) roadmap.
·       Handled the business/product upgrades for the annual product organization budget of 1.4 million GBP per year for years 2015-16, and  2016-17. Successfully brought it down to 0.35 million GBP per year, bring in key strategic changes such as – elimination of outsourcing, building & driving in house team to continue delivery roadmap, defining pragmatic enterprise architecture - roles, responsibility, processes, tools & technology.
·       Played critical role in the pre-sales to win major public transport & traffic tender. Reasonable blend of technical, domain, management and diplomatic skill-set to be an instrumental to sales team.
·       Extensive experience working with public/government accounts in transportation engineering, intelligent transport systems, urban traffic control and downstream energy distribution vertical. Possess track record to deliver 12 RTI system in UK & Australia. 2 UTC systems in UK, over 45 UTMC systems in UK and 4 energy distribution projects in India, UK and KSA. Heading Development and Delivery operations. Click for product portfolio. Trend setter, industry-leading research projects Greenwave (in progress with Bristol city council) & Opticities (delivered with Birmingham local authority). Currently delivering to the business plan of Metrolinx, please click here to know more.
·       In-depth & cohesive exposure to deliver software products on the top of Microsoft Technology stack. Well versed with Cloud based development, Distributed Microservices architecture, Microsoft business intelligence stack (SSAS, SSRS and SSIS), RDBMS systems (SQL Server & Oracle), SOA (WCF, Web & Windows Services) yet distributed model.
Build 8 people DevOps team, Implementing test automation framework using bespoke simulation platform, Continuous integration & deployment.
Expert in using ArchiMate 3.0 modeling language to ideate, visualize, brainstorm and sign-off logical and physical solution architecture. High & Low level designing using UML.
·       Specific area of engineering interest – Statistical Modelling, Predictive algorithms & efficient data structure, Mathematical modelling of problem domain; and self-learning & decision making ability in solution design & architecture to solve complex business problems.
Show More
Skills
Web Development
Software Engineering
Others
Data & Analytics
Development Tools
Software Testing
Programming Language
Database