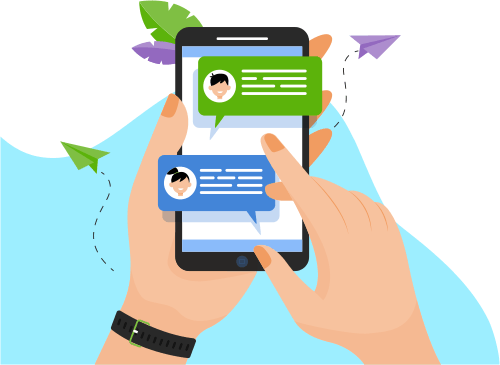 Now you can Instantly Chat with Nagarchi!
About Me
 5 years of experience in IT Operations (as My SQL/Maria / Mongo DBA)
Presently working at Capgemini, as Cloud Database Administrator from January, 2015.
Exposure to Da

...

Exposure to Database administration My-SQL, Maria & Mongo.
Extensive experience in Database troubleshooting
MySQL/Maria/Mongo Server Installations (Stand Alone and Clusters) / Service Packs / My SQL Patching
Troubleshooting and resolve any issue related to MySQL/Maria/Mongo Server instances, Databases Server
Upgrades / Migration of MySQL/Maria/Mongo Server
MySQL/Maria/Mongo Database Configuration
Expertise in Database backups, Recovery procedures, Disaster Recovery planning
Working with various teams to support SQL Server databases on daily basis and On-Call
Experience with Replication, Log Shipping, Mirroring and Cluster Administrative Tasks
MySQL/Maria/Mongo Database Monitoring and Database Maintenance
Experience with Database related activities in the Build, Test, Train and Production database environments, BI and Reporting environment.
Received On Project Start Award in Capgemini Services Technology For Q2 FY18
Have received Raising Start Awards Twice in Siemens For Q1 FY17
Ability to work independently and lead a team with a Sense of Responsibility, Dedication and Commitment.
Show More
Skills
Programming Language
Database
Web Development
Others
Portfolio Projects
Description
Multi-Client Environments namely Sequana, Alcatel, Chanel, Campari and majorly Gefco – GEFCO (acronym for Franche-Comté Express Groupage) is an international industrial logistics company. The group offers flow optimization solutions at each stage of the supply chain. GEFCO has a multimodal private land transport network with 80 hubs and agencies in strategic development zones and 65 logistics platforms. GEFCO is backed by two international groups: the Russian Railways Company (RZD) and Groupe PSA (of which it is a former subsidiary). It is one of the top ten European logistics providers.
Show More
Show Less
Description
In Gallo-Roman religion, Sequana was the goddess of the river Seine, particularly the springs at the source of the Seine, and the Gaulish tribe the Sequani. The springs, called the Fontes Sequanae ("The Springs of Sequana") are located in a valley in the Châtillon Plateau, to the north-west of Dijon in Burgundy, and it was here, in the 2nd or 1st century BC, that a healing shrine was established. The sanctuary was later taken over by the Romans, who built two temples, a colonnaded precinct and other related structures centred on the spring and pool. Many dedications were made to Sequana at her temple, including a large pot inscribed with her name and filled with bronze and silver models of parts of human bodies to be cured by her. Wooden and stone images of limbs, internal organs, heads, and complete bodies were offered to her in the hope of a cure, as well asumerous coins and items of jewellery. Respiratory illnesses and eye diseases were common. Pilgrims were frequently depicted as carrying offerings to the goddess, including money, fruit, or a favorite pet dog or bird.
Show More
Show Less
Description
Chanel is well-known for the perfume No. 5 de Chanel and Chanel Suit. Chanel's use of jersey fabric produced garments that were comfortable and affordable.[6] Chanel revolutionized fashion — high fashion (haute couture) and everyday fashion (prêt-à-porter) — by replacing structured-silhouettes, based upon the corset and the bodice, with garments that were functional and at the same time flattering to the woman's figure.
In the 1920s, the simple-line designs of Chanel couture made popular the "flat-chested" fashions that were the opposite of the hourglass-figure achieved by the fashions of the late 19th century — the Belle Époque of France (ca. 1890–1914), and the British Edwardian era (ca. 1901–1919). Chanel used colors traditionally associated with masculinity in Europe, such as grey and navy blue, to denote feminine boldness of character.[7][8] The clothes of the House of Chanel featured quilted fabric and leather trimmings; the quilted construction reinforces the fabric, the design, and the finish, producing a garment that maintains its form and function while being worn. An example of such haute couture techniques is the woolen Chanel suit — a knee-length skirt and a cardigan-style jacket, trimmed and decorated with black embroidery and gold-coloured buttons. The complementary accessories were two-tone pump shoes and jewellery, usually a necklace of pearls, and a leather handbag
Show More
Show Less