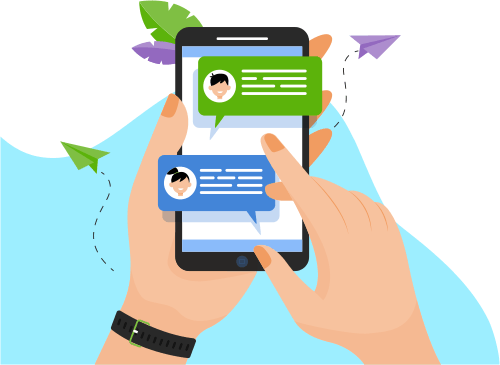 Now you can Instantly Chat with Praveen!
About Me
I am currently a technical lead to develop, administer, configure and maintain applications in Oracle Service Cloud platform Rel 18D and above. I have more than 3 years of experience in Oracle Service Cloud RightNow (RNT) Console, ...and above. I have more than 3 years of experience in Oracle Service Cloud RightNow (RNT) Console, Customer Portal, Social Experience and Knowledge Management modules. 
I have over 22 Years of experience in IT industry which includes working as a technical lead/project managermigrating Lotus Notes Workflow/Tracking applications, Calendar and Mail to SharePoint/Office 365 Cloud based system using Dell Quest Migration Tools. I worked on a Medical Portal project using Siebel Tools & Technology. I have successfully lead a team to upgrade applications & users to Office 2016 & IE 11 versions. Lead a team to upgrade Intertrac for Government suite of applications from Notes thick client to Web client. I successfully worked as a technical team lead leading a team migrating 1500 users from Notes to Office 365 Cloud platform. I possess experience in Office 365 Exchange Administration. I have experience to create, support & administer SharePoint sites and applications in a 2013 cloud-based environment.
I also have over 19 years of extensive Lotus Notes / Domino Development and Administration experience globally, across the full SDLC. Since 2000, I have worked for the same organization, NYS Information Technology Services where I was responsible for the design, development, support and maintenance of their 80 odd Domino and Lotus DB applications. The web based applications were developed using the Domino platform including Domino 7.0 and other web based technologies that render notes/domino data across browsers.
My strengths include Oracle Service Cloud, Siebel Technology, SharePoint Cloud 2016/2013 Application development/administration/support, Office 365 Administration/Technical Support, Lotus Notes Domino Development in Rel 8.5.x to Rel 4.x including more than 10 years of experience in Lotus Domino Version 7 and above. I have developed & supported applications extensively using LotusScript, Lotus Formula language, Domino technology, HTML, CSS, and JavaScript. I have developed notes applications that integrate with RDBMS like Sybase, Oracle & MS SQL using Notes technologies like LotusScript Extensions (LSX) & ODBC Connections. I also have experience integrating Notes applications with Active Directory, LDAP using Lotus OLE Objects. I have obtained training in Java, Siebel & Oracle Service Cloud (from Oracle) platforms. In addition to my strong development skills, I possess 19 years of experience with Lotus Notes Server Administration & Support including Configuration, Certification, and Policy Management etc.
In addition to my hands-on skills, I have lead projects including development, support, upgrade and migration efforts, am comfortable interacting with technologists as well as business / end users and management. I have demonstrated leadership and mentoring skills and can work equally well independently or as part of a team. I will need 2 weeks' notice to start.
I have worked with clients in UK, Italy, Asia & USA. I feel my afore mentioned skills would be an asset in this role.
Thank you for your time and consideration. I hope to have the opportunity to discuss the opening with you.
Show More
Skills
Others
Database
Programming Language
Web Development
Development Tools